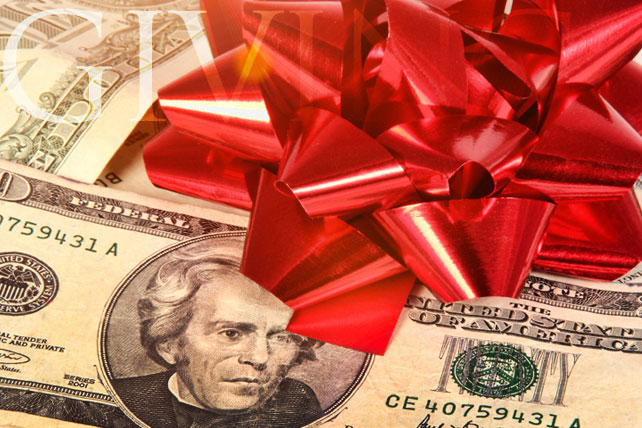 Are you tired of starting off the year at your church feeling like you are already behind financially? Have you ever wanted to fund new ministry initiatives, but you're not sure where to get the money from? Are you worried that you aren't going to be able to finish this year "in the black" at your church?
A well-executed year-end giving campaign can help your church with a 10-15 percent bump in your giving this year (and this is above normal "year-end increases" seen in most churches). Over the last few years, it's become a vitally important part of our stewardship plan at Liquid Church and I'm convinced more churches need to employ this strategy!
Other nonprofits spend a tremendous part of their year planning for a campaign that lands during the last 45 days of the year … and your people will be receiving communication from those groups this year. Are you presenting a compelling vision for your church during that time of the year to encourage them to give to the cause?
Here are the eight phases of a plan that will guide you to raise the financial resources you need for ministry at the end of this year. This is a perfect time to start working on this campaign at your church!
September: Research and Planning
This sets the stage for the entire fall. It's about planning the work before you work the plan. You'll:
Pull your team together … communications, events and finance.
Do the research into the giving trends at your church from the last year to understand your community more.
Block out the important dates and times on the calendar … this needs to have priority!
October: Leadership Engagement
When you start to ask for contributions, it's important to ask your leaders first. Why?
It's biblically sound:

The Bible gives us clear direction on the wisdom of starting a giving campaign

with leadership engagement.

The first recorded fundraising endeavor is recorded

in 1 Chronicles 28:1

when David

assembled the officials of Israel and

asked the leaders first.

A

gain,

refer to the Bible,

1 Chronicles 29

.

The leaders

contributed

first

, b

efore the

general population.

If the financial and organizational leader

s

are connected to the vision, the ripple effect will reach out from that

strong

core to the rest of

the

congregation.
November: Core Community
In early November, reach out to your "committed core." These are the people who call your church "home." They are volunteers who work with you, as opposed to people who just attend on Sunday mornings. Specific steps to take in November include:
Host a series of events to engage your core community with your vision in an exciting way.

Get

your core community

fired up to become a valuable part of

your

incredible mission!

Communicate in a way that is high on vision … low of pressure!