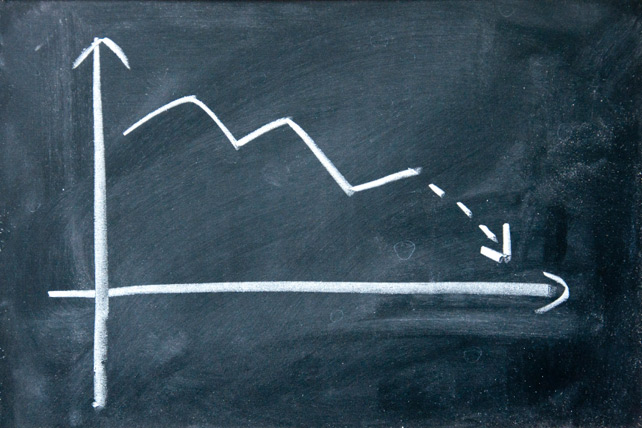 In a commentary published in the Washington Post, Religion News' Tom Ehrich reviews a letter sent by an Episcopal Church task force assigned to stem the ebbing tide of denominational membership. Ehrich, an Episcopal priest and church consultant, praises denominational leaders for attempting to "reimagine" themselves but fears their focus on central reinvention will not do the job.
"The task force clearly has limited its focus to what changes are necessary at the national church level," Ehrich writes. "To me, that seems a bit like redecorating and recalibrating the home office of a company in which the home office plays a minor role."
"Other denominations face the same dilemma: National offices and agencies have little to do with church health," he continued. "The future won't be secured with national rules and procedures, convention resolutions, different approaches to ordination, or modernizing decision-making and communications at a home office in New York, Louisville or Cleveland."
Instead, he insists, local mainline churches need to take the lead on reinvention, addressing issues of inward-focus, Sunday worship and facilities.
Ehrich claims Sunday worship, based in "audience-style" religion, no longer attracts younger populations and even fails to keep the interest of the older. Additionally, he says, facilities of mainline congregations, designed for a centralized community, "misfires in an age of fragmentation" and is no longer relevant. Elrich wonders if local churches can even think outside themselves long enough for revisioning, since they "tend to fuss about internal concerns because they are easier to address."
According to the article, mainline denomination membership is down 45 percent since its peak in 1965.
"Changing these three paradigms (Sunday worship, large facilities, inward focus) would be enormous work for a historic church," Elrich concluded. "The national church might have a useful role to play in that change. But rearranging offices in a Manhattan office tower won't do."
What do you think? What will be necessary to turn this downward trend around? Give your thoughts in the Comment section below.