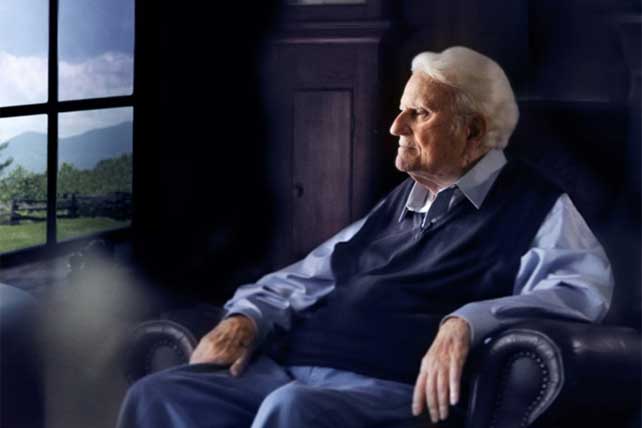 This is an older article but hearing from Billy Graham on America is always in season.
In a commentary in the October 2014 edition of Decision magazine published by the Billy Graham Evangelistic Association, Rev. Billy Graham boldly compared the U.S. to Sodom and Gomorrah, deserving of the judgment of God but able to be saved by hearts made pure by Christ and willing to pray for the nation's protection.
"Down through our history our nation's leaders have carried their plans and hopes to God in prayer," Graham wrote.
"Yet today we have come to a place where we regard prayer in our national life simply as a venerated tradition. We have no sense of coming to grips with God; we simply use prayer as a formality."
Graham continued: "One of the reasons the United Nations has become so ineffective in handling world situations is that there is no prayer, no recognition of God. Unless the leaders of nations turn to God in prayer, their best plans will fail, just as did the plans of those who built the tower of Babel."
Graham went on to give numerous examples of the faithful "turning the tide of history" by seeking God in prayer, beginning with Christ Himself, then moving to Abraham, Hezekiah, Elijah, Elisha, Daniel, Paul and Peter. He went on to list more modern examples of how saints like John Knox, John Wesley and Jonathan Edwards changed the world on their knees.
"In this modern age in which we live, we have learned to harness the power of the atom, but very few of us have learned how to fully develop the power of prayer."
"We have not yet learned that a man is more powerful on his knees than behind the most powerful weapons that can be developed," Graham pointed out. "We have not learned that a nation is more powerful when it unites in earnest prayer to God than when its resources are channeled into defensive weapons. We have not discovered that the answer to our problems can be through contact with God."
"What a glorious thing it would be if millions of us would avail ourselves of the greatest privilege this side of Heaven!"