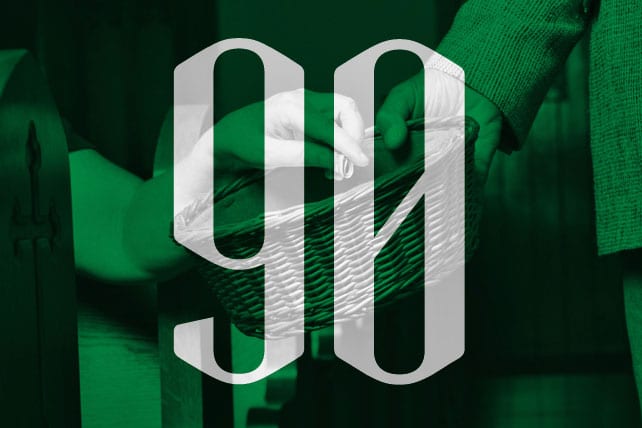 We've just come out of a 90-Day Tithe Challenge at my church, where God seems to indicate that he wants people to challenge him in generosity. We offered a great deal: People were asked to tithe for three months to our church, and if they believed God hadn't been faithful to them during that time, we would give them back their tithe … no questions asked!
We heard of other churches who had done the challenge and reported a positive impact on their financial picture. To be honest, it's the sort of thing that can sound kind of hokey, but if it's done well it can be the motivation needed by some people to make a significant change in their generosity. Our giving actually increased weekly over the summer. When have you ever seen that before? Our weekly average offering has grown by 16 percent year-over-year because of the tithe challenge … during a time when our attendance was flat over last year!
Interested in trying this at your church? Here are some questions to ask before you embark on a campaign like this:
Have you learned from other churches? I'm a huge fan of learning from what other churches have done when rolling out something new like the 90-Day Tithe Challenge. Listen to their messages and download their materials. It will help you frame up how you're going to present this challenge to your community. Here are some churches who have done the 90-Day Tithe Challenge:

Do you want something for people or from people? Answering this question requires some soul searching. Many churches report an increase in regular giving when they utilize a campaign like this, but if that's your only reason for doing it, people will know. Do you really believe that a generous lifestyle is what people need? Are you modeling that in your own life? Take some time to reflect and pray before deciding on this direction … make sure you are looking to help people, not just increase your offering.
What's the easiest way to gather interest? Think through how people are going to let you know that they are interested in the challenge. Make this as simple as possible. The more hoops you make people jump through, the lower the response rate will be. A well-thought-out response card during the service should make it straightforward for people to get more information. This is a massive (and sometimes intimidating) decision for people to make … we don't want them getting tripped up on a clunky response mechanism. (Tip: Ask people to respond if they are looking for more information rather than asking them to commit to the challenge right in the service.
How are you going to thank the people who get involved? It's a big deal that people are giving in this way. For most of the program participants, it will be the most significant giving they have done to a church in their entire lives. You need to reinforce that they are making the right decision. There will be a lot of indications in their lives that this is the wrong decision … including bills, car repairs, family members! We sent people who participated in the challenge a copy of The Treasure Principle by Randy Alcorn. It's a quick read that reinforces the generosity lifestyle that we are attempting to teach.
How will you keep people engaged? It's one thing to commit to doing a challenge like this during a service when people feel inspired; it's another thing to stay motivated for the entire 90 days! We sent emails every Thursday to all the people who signed up to participate in the challenge. Some of the emails were encouragements from scripture, some solicited stories, others retold those stories to people to keep them encouraged. We finished the challenge with a video from our lead pastor, thanking people for participating and encouraging them to continue. These emails proved to be critical for keeping up momentum during the 90 days. Plan out this phase before you launch! [Members receiving FREE unSeminary resources can download a copy of all the emails we used. Just tweak and send 'em!]
How are you encouraging regular giving the rest of the year? Any special campaign like a 90-Day Tithe Challenge is just that … a special campaign. You need a sustained effort for encouraging people to give to the good things God is doing through your church. You can't run a special campaign like this very often due to its "flashy" nature, so you need to plan regular encouragements for people to give to your church. Here are some core elements that should be included in your generosity system:

First-Time Giver — Communication with people who give to your church for the first time.
Regular Thank Yous — Tell people where their gifts are invested and thank them.
Quarterly Giving Statements — Update people on their giving and what ministries they're enabling.
Annual Christmas Offering — The last 45 days of the year are decisive for nonprofits … they should be for your church, too.
Core Donor Communications — There are people in your church with the gift of giving. How are you helping them with that gift?