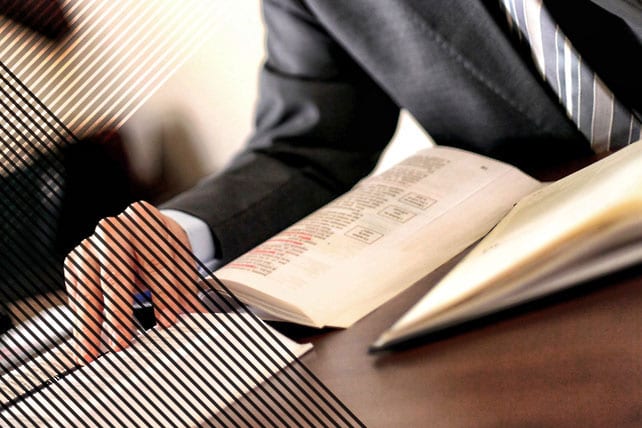 It seems most church culture these days supports guru-ism. We prop up our celebrity preachers and define ministry success almost strictly in terms of numbers. I see a lot of pastors succumbing to the internal pressure to experience success and the external pressure of their churches to manifest that kind of success. But we do better to remember the simple instruction of Paul to Timothy. "Preach the message, be ready whether it is convenient or not, reprove, rebuke, exhort with complete patience and instruction" (II Timothy 4:2 NET).
Keep it simple. Keep it Bible. Be a shepherd. Don't be a guru. To help you understand what I'm saying, and to think through how this might apply to your ministry, here are a few contrasts between gurus and shepherds.
Gurus teach pet passages and constantly come back to the theme of their ministry that makes them popular. One of my former mentors is well-known—even in secular circles—for his strong stand for the uniqueness of the Kingdom of God and his conviction that Christians should divorce their faith from politics.
He's a fantastic preacher and profound theologian. He's also a guru. He constantly returns to that theme, even at times when the passage he's dealing with doesn't warrant it. Shepherds carefully take the sheep through every field in the valley to vary their diet with all the nutrition the fields have to offer.
Topical preaching has a place in the local church, but the regular practice of preaching through books of the Bible "saves you from ruts and hobbies. You know, mankind, apart from the grace of God, is an extremist and we run off on tangents unless we are held in check by the clear teaching of the Word of God" (Andrew Telford). Gurus stick to their personal spiritual message. Shepherds preach through the entirety of Scripture to feed the sheep.
Gurus make it about them. Shepherds make it about the owner of the sheep.
Pastors of local churches are undershepherds of Jesus Christ. He is the Good Shepherd. He laid His life down for the sheep. In the deepest sense, we are all the sheep of His pasture. The local pastor or megachurch pastor or celebrity guru is no exception. Followers of Christ become followers of a guru. They inflate his ego until even he can't see how out of control the cult of personality has become.
This can even happen with local pastors of smaller churches. I know of a rural church pastor who served multiple country churches in one small area for more than four decades. In the process he got buildings, fellowship halls and even a few kids named after him. He was loved. But it's a fine line between being loved for pointing people to Christ and people making you their personal spiritual guru.
Gurus' popularity is usually very closely associated with the theological trends of the day. Modern church culture clearly tends to reward novelty more than ancient truth. Would-be gurus gravitate to trendy and controversial theological and social issues so that they don't miss their turn on the popularity train.
Meanwhile, faithful shepherds keep preaching on sin, salvation and the authority of the Bible. They seldom gain rapid popularity. Nobody picks them up on their Twitter feed because they are preaching the same old message of the Cross. That's OK. The shepherd's job is to make Christ famous, not become famous.
What do you think? Is this a symptom of a larger problem in the churches today? Is it a problem at all? How can teachers of God's Word remain faithful in a modern culture that seems to desire novelty more than ancient truths?