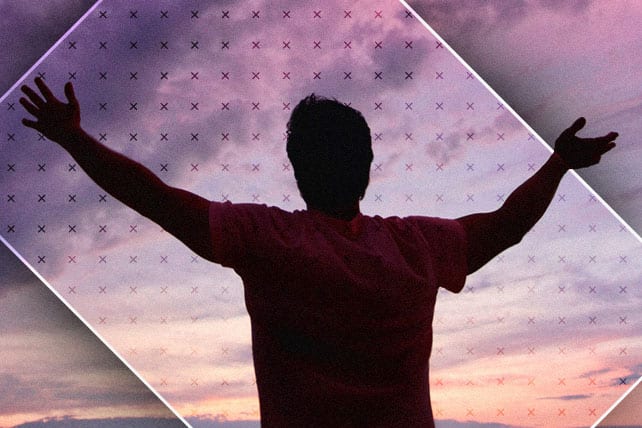 In signing a book for a teenage boy, I wrote, "Trust Jesus—He'll never let you down." I hope he didn't understand me to mean, "Your life will always go as you want it to." I meant that even when life doesn't go your way, Jesus remains faithful and works in your best interests. Life will bring countless disappointments, but that's very different than God letting you down. "God is faithful, by whom you were called into the fellowship of his Son, Jesus Christ our Lord" (1 Corinthians 1:9).
If we keep before ourselves the big picture, we'll say with Paul in Romans 8, "If God is for us, who can be against us?" And we will proclaim, nothing "will be able to separate us from the love of Christ" (verses 31, 39).
God uses disappointments and suffering to train us to share His holiness and righteousness. Not all discipline is designed to correct sin. Its purpose may be to cultivate righteousness. An athlete doesn't train just to fix a problem; he trains to improve his condition.
"Endure hardship as discipline; God is treating you as sons. For what son is not disciplined by his father? If you are not disciplined (and everyone undergoes discipline), then you are illegitimate children and not true sons. Moreover, we have all had human fathers who disciplined us and we respected them for it. How much more should we submit to the Father of our spirits and live! Our fathers disciplined us for a little while as they thought best; but God disciplines us for our good, that we may share in his holiness. No discipline seems pleasant at the time, but painful. Later on, however, it produces a harvest of righteousness and peace for those who have been trained by it." (Hebrews 12.7–1″ data-version="esv" data-purpose="bible-reference">Hebrews 12:7–1 Hebrews 12.1″ data-version="esv" data-purpose="bible-reference">1)
God gives us a clear reason for disciplining us: "that we may share in his holiness." This discipline helps us to turn from sin. Knowing that God is working to "later on" make us more Christlike can help us to endure the pain of disappointment and to keep an eternal perspective.
The farmer works long, hard hours each day, anticipating the eventual harvest. This coming harvest motivates him and brings him joy. Looking at our suffering and difficult times in life is like looking at row after row of crops that need weeding and watering. It seems like endless work. Yet God calls upon us to look beyond the day's and season's work to the coming harvest.
Scripture promises, "God disciplines us for our good." He doesn't miscalculate, doesn't make mistakes, and will never look back at what he brings and allows in our lives and say, "If I had it to do over again, I wouldn't do that."
As athletes look to the crown and farmers to the harvest, so we who experience disappointment in life should look to our eternal rewards from God's good hand.
We all have dreams but often don't see them realized. Situations in life don't always turn out as we had envisioned. We become discouraged and lose hope. But as Christ's apprentices, we must learn certain disciplines. Apprentices in training must work hard and study hard to prepare for the next test or challenge. Apprentices may wish for three weeks of vacation or more pay to pursue outside interests. But the Master may see that these would not lead to success. He may override his apprentices' desires in order that they might learn perspective and patience, which will serve them well in the future. While the young apprentices experience the death of their dreams, the Master is shaping them to dream greater dreams that they will one day live out on the New Earth with enhanced wisdom, skill, appreciation and joy.
Through the challenges and disappointments you now face, what dreams might God be preparing you to live out on the New Earth?