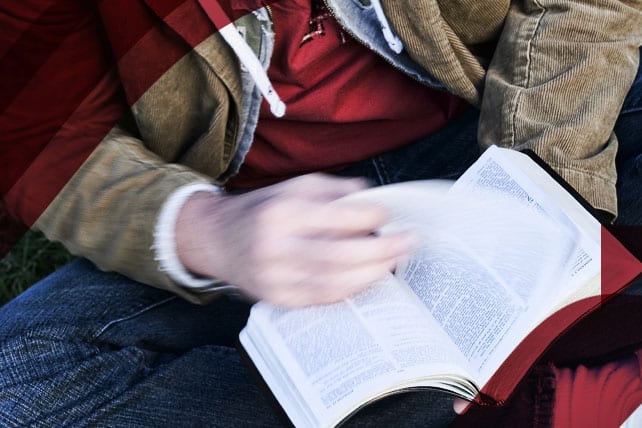 A Discipleship Deficit
Lately there's been a lot of talk about spiritual formation and discipleship, and rightfully so. I think we can all agree there's a discipleship deficit in evangelicalism. Perhaps the elephant in the room is that there isn't a whole lot of discipling going on, even though that's precisely what we, as Jesus' followers, were commissioned to do.
So leaders are asking questions like, "What should we do?" and "How should we do it?" There are plenty of successful models that have been tried in a variety of contexts. But how can we best make disciples right where we are?
What if, before buying the latest discipleship book, we looked to Scripture to find out what God says about discipleship? In this series of articles, we'll look at four discipleship principles found in God's Word:
Maturity is a goal for disciples.

God wants you and your church on a clear path toward spiritual growth.

God involves us in our own growth, as well as our church's growth.

God calls you and your church to be spiritual leaders.
Moving Toward Maturity
First, we have to recognize that maturity is the goal of discipleship. Keeping people spiritually immature is never a stated goal, but we seem to be achieving it.
Part of the problem is in the way we sometimes see the maturing process. We should not treat depth and maturity as an enemy. Being deep in the faith is not about being full of obscure details or minutia. Being spiritually mature does not mean you have graduated out of the daily grind of faith, grace and mercy in a fallen world.
True spiritual depth is about understanding the Word of God and living out its truths. That should be the goal for all of us.
Fear of the Deep
I'm sure there are some who are afraid of maturing too much—to a point where there's a chasm between them and the lost. We always want to communicate at a level that is accessible to the unchurched, but that doesn't mean we should remain immature or shallow for the sake of connectivity.