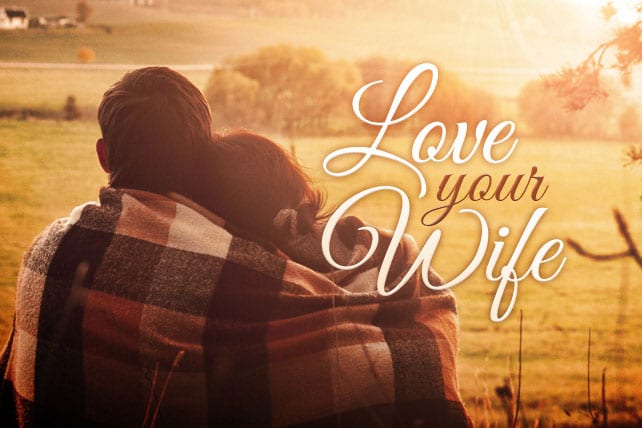 This is a guest post by Dave Furman and is part of Pastor's Wife Appreciation Month. Dave is the pastor of Redeemer Church of Dubai. His wife, Gloria, is the author of The Pastor's Wife: Strengthened by Grace for a Life of Love.
---
Walking the Talk
One might think it would be easy for a pastor to love his wife. A pastor preaches on marriage often enough to know how a husband should love his wife, right? Ignorance is certainly not an option.
We also see pastors exhorting couples during wedding ceremonies on how to have a healthy marriage. In fact, this afternoon I am writing these words while still wearing my suit and tie from a wedding ceremony I just conducted. All who were present heard me challenge the new couple to honor God in their marriage.
But what about pastors? How should a pastor love his wife? I'll mention the three things I told the couple today in our wedding ceremony. I think these points are especially relevant for pastors, and I'm guessing you'll see why once you read them!
Pastors, walk with God.
This is foundational to any marriage. Whether things are going well or you're in a tough time, the most fundamental question you need to ask is: Am I worshiping God?
You would think this would be easy for a pastor to do. You're around theological books all day, telling other people how their marriages should go, and preaching sermons on the glorious gospel of Jesus Christ. But pastor, how's your soul? Are you walking with the Lord?
We need to remember that the biggest problem in our marriages will not be our busy ministry schedule, or our circumstances, or even our wife. Our biggest problem in our marriage is our own sin. It is only when you are walking with God that you have something positive to give to your spouse.
The Spirit empowers us to love our wives sacrificially, be kind even when we're hurt, and be generous with our energy even when we feel drained. Don't let your soul run on fumes, give everything to your congregation and have nothing left to give to your wife. Love God with all your heart or else everything about your marriage will eventually crumble.