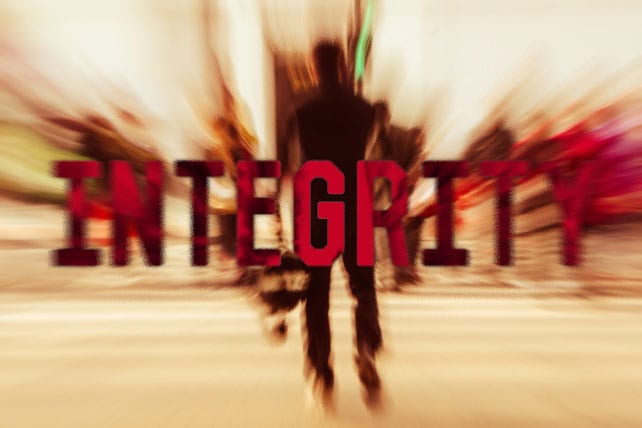 IT SEEMS AS IF EVERY WEEK OR SO I HEAR ABOUT PEOPLE who failed, recovered and then wrote a book about it. Perhaps their marriages failed. Or they went through a phase as an addict. Or they lost their families because of bad choices. And so they write a book because of the insights they gained along the way.
I understand why those books sell. As fallen humans, we identify with other people who talk about their failures in such stark terms. We figure the author has some insight into the human condition, and perhaps we can learn enough to keep ourselves from falling in the same hole. And I agree; we can definitely learn from such people.
I recall more than 20 years ago when Gordon MacDonald went through a tough time. The guy who had written Ordering Your Private World saw his world publicly crash to the ground. 1) He later reflected on his fall and quoted Oswald Chambers with a phrase I'll never forget: "An unguarded strength is a double weakness." 2) He was saying, "Pay attention! I screwed up in an area where I was strong. Don't do the same."
So, yes, those who have fallen and recovered to some level of health have a place to write books and give talks about the pitfalls that should be avoided. But what about those who were faithful for a lifetime, who never had a public failure, who loved their spouses for decades, who led their families with integrity, who ran businesses that cared for people as much as the bottom line? Why don't they write books? Probably because no one would buy them. The topic isn't as sexy, is it? You aren't going to hear much dirt or experience the highs and lows of a huge fall.
But I have to ask:
•       Would you rather get advice from the man who messed up and lost his marriage or the man who has stood by his wife through ups and downs for 30 or 40 years?
•       Would you like to get parenting advice from authors who tell you all the mistakes they made and how they regret that they traveled so much and didn't spend time with their kids? Or would you rather hear from parents who were present, day in and day out, loving on and listening to their kids and now have young adult children who are grounded and secure?