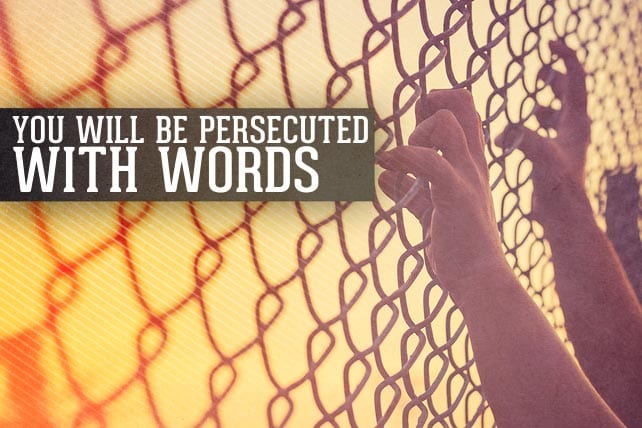 What does it mean to be persecuted for our faith?
Quite often I hear people say that Christians aren't being persecuted in the United States. What they mean is that we aren't suffering physically for our faith, in contrast to so many Christians in other parts of the world. I recognize, of course, that there is a significant difference between what is happening to Christians here and to Christians elsewhere who are sacrificing their lives or being tortured for their faith.
Still, it isn't right to say that Christians in the United States are free from persecution. We should be more precise: We are free from physical persecution.
Consider what 1 Peter says about the suffering of believers:
In this [salvation in Christ] you rejoice, though now for a little while, if necessary, you have been grieved by various trials, so that the tested genuineness of your faith—more precious than gold that perishes though it is tested by fire—may be found to result in praise and glory and honor at the revelation of Jesus Christ. (1 Peter 1:6–7)
Later he writes,
Since therefore Christ suffered in the flesh, arm yourselves with the same way of thinking, for whoever has suffered in the flesh has ceased from sin, so as to live for the rest of the time in the flesh no longer for human passions but for the will of God. For the time that is past suffices for doing what the Gentiles want to do, living in sensuality, passions, drunkenness, orgies, drinking parties and lawless idolatry. With respect to this they are surprised when you do not join them in the same flood of debauchery, and they malign you. (1 Peter 4:1–4)
And he goes on to talk about suffering in 1 Peter 3:13–17 and 1 Peter 4.12–16, and we see from these texts that sometimes the suffering was quite intense.