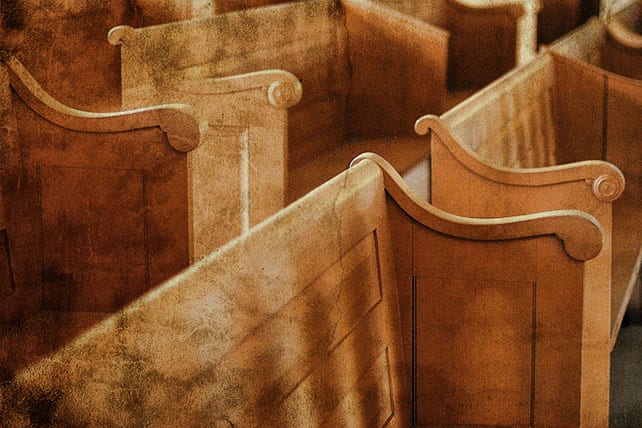 Whenever I hire a staff member, I will always get around to asking what he did in seminary. Where did he go to church? How did he serve when no one was paying him to do the job? If the Holy Spirit and a man's calling don't compel him to love and serve the church, he won't do it well for a paycheck either.
One could probably enumerate dozens of reasons why a seminary student's faithfulness to a church during his years of training matter, but I offer six that stand out.
1. Obedience
Many of God's commands can only be fulfilled in a local church. "Let us consider how to stir up one another to love and good works, not neglecting to meet together as is the habit of some" (Heb. 10:24-25). "Obey your elders and submit to them for they are keeping watch over your souls" (Heb. 13:17). "Unto Him be glory in the church" (Eph. 3:21). Church membership and participation are not optional for followers of Christ. The church is God's Plan A for teaching, training, accountability, correction and a host of other essential activities in a Christian's life.
2. Worship
While I enjoy and delight in private worship or in small groups, nothing can supplant the corporate worship of the saints assembled together to exalt the name of Jesus in psalms and hymns and to hear the Word preached. The angels watch in eager wonder when the church is assembled, but surely they must scratch their angelic heads in disdainful amazement at anyone who claims to be redeemed and even called to ministry who thinks so lightly of Christ and his bride that he considers church attendance optional. Corporate worship establishes a mental soundtrack for my week as the gospel songs we sing continue to play in my head. The Holy Spirit uses the preached Word to effect change toward Christlikeness. I need weekly worship to make the rhythm of the new creation beat smoothly.
3. Experience
The first week I was in seminary, I visited local church pastors, introduced myself and learned about them and their congregations. One pastor in particular resonated with my heart. We placed our membership in that church and Tanya and I volunteered for any jobs in the church that we could do.
Because we were willing to do small things, the pastor eventually gave us greater opportunities. In fact, before the end of our first year there, the pastor had asked me to preach a dozen times, including exclusively filling in for him while he was on an extended mission trip. I learned a great deal from that pastor and still use many of his notes on pastoring in the pastoral ministry class I have taught at Southern for nearly two decades. His commitment to shepherding and evangelism shaped and imprinted my life, and I am grateful that I did not miss it.