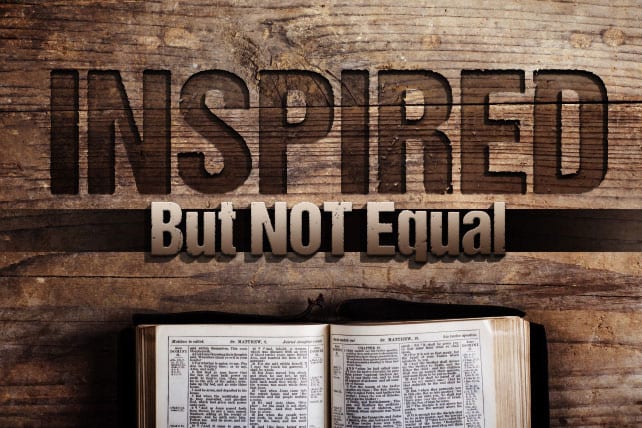 I love to read Scripture, but I don't worship the Bible. To worship the Bible is to make the Bible into something it was never meant to be—an idol. The Bible is not THE Word of God, but the inspired witness to the only Word of God—Jesus, the Word made flesh.
Jesus and Jesus alone is the Word of God and the Bible is the primary witness to this Word of God. We read, study and discuss the written witness of the Bible to better understand and experience the Word in our midst—Jesus, God's enfleshed logos (John 1).
As the Word of God, what Jesus says and does must always take precedence over everything else written in the Bible. Jesus, God's Word made flesh, will never be a servant to the Bible, but the Bible will always be a servant to him.
Nowhere was this more abundantly clear than when Jesus announced, "You have heard that it was said, but I tell you" (Matthew 5-7). Jesus spoke as one having authority, not in a derived sense from Moses or Elijah, but directly from the Father. No one in Israel had ever witnessed anything like this before.
• Whatever else we read in the Bible,
• Whatever conclusions we arrive at after reading the Bible,
• Whatever beliefs we construct after reading the Bible,
Each and every idea will always be subservient to God's final Word—Jesus.
The writer to the Hebrews said it this way:
In the past God spoke to our forefathers through the prophets at many times and in various ways, but in these last days he has spoken to us by his Son, whom he appointed heir of all things, and through whom he made the universe (Hebrews 1:1-2).
As Leonard Sweet once wrote, "Jesus is God's final Word."