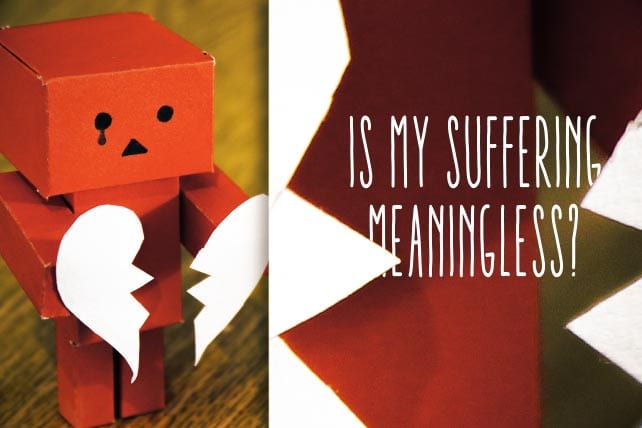 A few weeks ago, I met with a friend who believes that while God draws near to us in our trials, people often suffer in ways that God never intended. God reacts to our suffering but never causes it.
To her, the Calvinist view that God has ordained all our suffering is inhumane. She sees it as completely against God's loving character—hurtful at best, and vindictive at worst. Personally, I couldn't disagree more.
Reformed theology has offered me life-giving hope in the wake of unspeakable sorrow. I understand it sounds cruel to say that God willed my infant son's death. But believing that my son died against God's will is far worse. That would mean that God is not in control, evil can ultimately win and my future is uncertain. Moreover, it would mean that my son's death was random. Meaningless. Without purpose.
I honestly cannot imagine a more depressing scenario. As someone who has endured adversity, my greatest comfort is knowing that God is sovereign. He has ordained all of my trials, and therefore, my suffering has purpose.
The Last Word
Purpose.
That one word changes everything. It comforts me when pain envelops me and darkness is my closest friend. God does not delight in my suffering, but weeps with me as he did in John 11. But his tears are not all that he gives me. He gives me hope and assurance that my suffering is not in vain. Just as Jesus cried with Mary before he raised Lazarus, the Lord cries with me, knowing he will redeem my suffering.
As Joni Eareckson Tada says, "Every sorrow we taste will one day prove to be the best possible thing that could have happened to us. We will thank God endlessly in heaven for the trials that he sent us here."
It is comforting to know that everything God sends is the best possible thing for me. Nothing can derail his plan. No sin, no accident, no affliction. Satan does not have the last word on my suffering. God does. He has decreed it all and will use it all. As we see in the book of Job, God is not reacting to Satan's agenda—God alone is in control of all things.