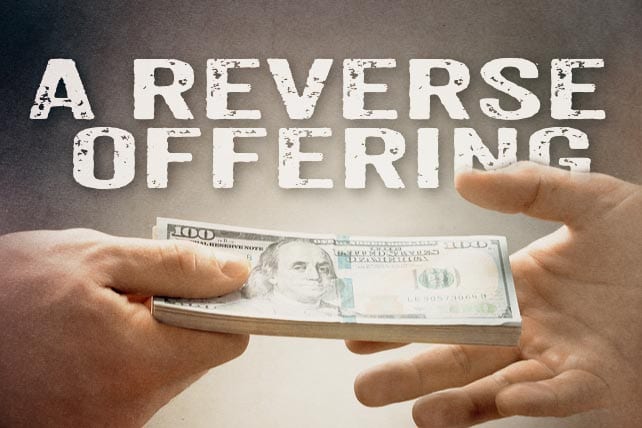 We celebrated a "Reverse Offering" during all the worship services yesterday at 12Stone Church, and it was awesome!
Our senior pastor, Kevin Myers, sensed a prompt from God that would add momentum to the 12Stone culture of intentionally giving ourselves away into the community. The board and senior staff were 100 percent in agreement; and this past weekend we launched what I think will prove to be a Kingdom kind of movement.
At the heart of 12Stone is the conviction that "One Matters." Every person matters to God, so they matter to us! And one of the ways we put that into practice is "One Kindness Matters."
It's Big.
During the reverse offering, we gave $100 to each attending household. 12Stoners agreed to receive the offering, add to that $100, and some will add to it significantly. The purpose is to express intentional acts of kindness across the Northeast Atlanta area.
Nearly $800,000 was distributed back into the hands of 12Stoners and will likely translate (as people add to it) into 1.5 to 2 million dollars of good will being poured out. The options are limited only to our imagination and the prompts of the Holy Spirit!
The suggested expressions of kindness included:
• Bless a family so they can have a family night out! Dinner/movies.
• Surprise someone at the gas pump. (Maybe an out of town car—show southern hospitality.)
• Pool your money with others (like your small group) to help someone with a major car or home repair.
• Tip extravagantly!
• Spread joy to someone who has recently experienced a loss—a death, unemployment, divorce, etc.
• Help a student get home for the holidays or invite them into yours!
• Pay for the groceries of the person in front of you!
• Add to the 12Stone cash and pass on to parents so they can shop for their kids' Christmas presents and then go out to dinner. (Ask a school counselor for families in need.)
There is no limit! Kindness is king this Christmas!
Church leader, this kind of God-sized endeavor helps your church dream big and take ministry beyond the walls of your church!