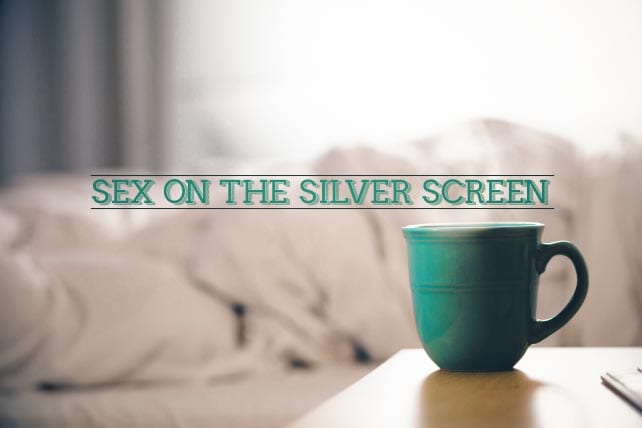 What would it take for you? What would it take for you, husband, to be OK with your wife baring her breasts and body in front of a movie camera? What would it take for you to allow another man to strip off her clothes, to kiss her, to fall into bed with her and to pantomime having sex with her? What would it take for you to be OK with a camera crew recording shot after shot, angle after angle, until every detail is perfectly convincing? What would it take for you to be OK with the rest of us watching this as entertainment? And you, wife, would you be OK if your husband was the one acting it all out, holding her in his arms, mimicking ecstasy? Is there anything, anything at all, that would make all of that OK?
I believe the Bible makes it very clear that sex and the nakedness that goes with it are sacred, matters to be shared only between a husband and wife. What is good and appropriate within marriage—unashamed nakedness and uninhibited sex—are matters of exclusivity and privacy. I think you probably agree with me.
Nakedness and sexuality are common themes in today's movies and television. It seems increasingly rare to find a movie or show that doesn't have at least one lingering shot of nudity or one steamy scene of passion. And even while so many Christians feel freedom to watch it all, I am increasingly convinced that we should not. I am increasingly convinced that Christians should avoid watching movies with scenes of nudity and sexuality. There are many reasons for this, but today I will constrain myself to just one—one that I have found particularly compelling and convicting.
Let's begin here: What we see on the screen is both fact and fiction. When it comes to nakedness and sex in movies, we sometimes lose the fact in the fiction. What we watch is a fictional story, but one that has been acted out in real ways by real people. This has important implications when it comes to a bedroom scene. To film that scene, real people had to remove real clothes, bare real bodies, touch each other in real places and move together in a real bed. It may not have been full-on sexual intercourse, but it still involved real acts between real people. The reason sex scenes look real is that to a large degree they are real. Those are not fake breasts you see, the actors are not exchanging fake kisses or fake caresses, she is not pretending to straddle him.
Now the question: What would it take for you to be OK with your wife participating in that scene? Would you send her off to work tomorrow knowing that she would be topless for hours at a time, that she would be rolling around on a bed with another man as a crew looked on, as they adjusted the lighting, as they practiced different angles, as the director instructed her, "No, put your hands there. Move in that way …" She would not be having sex with him, but she would be doing her best to act like it, to make others believe it. She would be taking all she knows of the movements, the motion, the pleasure of sex with you and imitating it with this other man. Wife, what would it take for you to be OK with your husband stripping her and kissing her and carrying her to bed? My guess is that you cannot imagine any scenario in which that would be tolerable, in which that would be moral and right. Now hold onto that conviction for a moment.