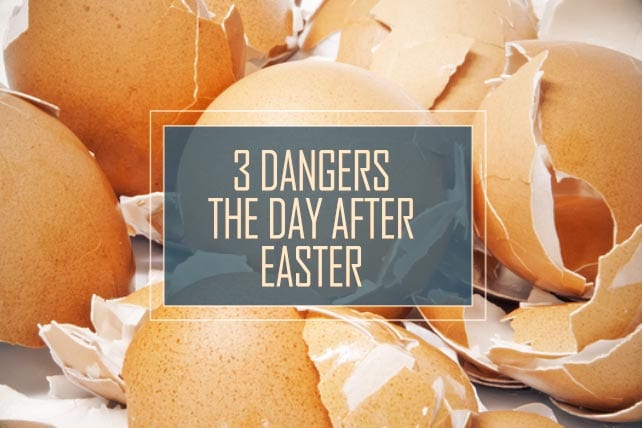 It's the day after Easter. How are you?
Encouraged or discouraged?
Feeling exhausted or fired-up?
Got a good game plan, or feeling a bit overwhelmed?
The emotions and general response of a church leader are arguably the most significant weekend in the Christian calendar, and will run a wide gamut today for the next several days—maybe weeks.
Your leadership stamina and resilience are more important right now than you may know. The enemy would love for you to let up, lose your joy and maybe even temporarily "give up."
Guard yourself and your church against these three substantial dangers.
1) Comparison and Disappointment
Comparing your church to others is natural, but not helpful. When you focus on the attendance of other churches, two unhealthy outcomes are common.
First, feeling disappointed or discouraged because they were much larger. Second, feeling good that you were much larger. Both options are a waste of time and emotional energy.
The better choice is to thank God for His work in other churches and focus on gratitude for every good thing that happened on Easter at your church.
2) Business as Usual
The second common danger the day after Easter is that you go right back to business as usual. This one is my great temptation. I'm on to the next thing before I've really fully experienced what just happened! It's like Thanksgiving dinner. Three hours to prepare, then 30 minutes to eat and that's it! It's over. When's the game on?!!
Here are a few better options. Spend time today (even a few minutes) reflecting on your own salvation story, and how your life has changed. Find a quiet place to thank God for all He did this past weekend—for the things you could see, and the things you could not see (Ephesians 6:10-12). Pour a cup of coffee, and write several notes thanking your key leaders and volunteers for what they did to help advance the Kingdom over Easter.