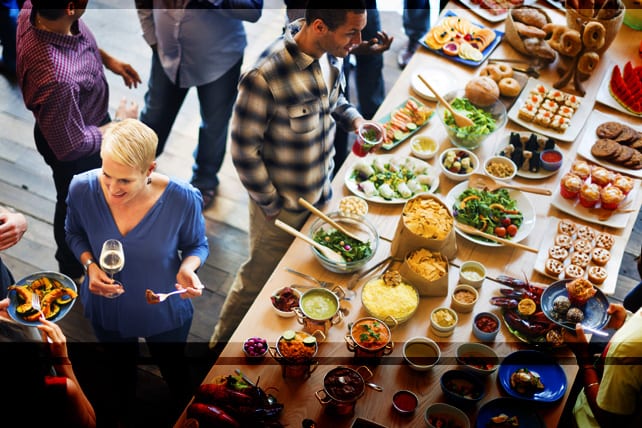 I always thought spiritual growth was like a buffet. You step up to the table and choose whatever looks good to you. You sample. You go back for seconds. And in the end, you're done.
As a church leader using the cafeteria approach, I figured that if I could set out a variety of foods, then people could choose for themselves and under the direction of the Holy Spirit, they would mature in Christ naturally.
But that spiritual growth seemed to take forever.
I finally realized that we could help believers fire up their spiritual growth just by communicating more clearly about steps they could take to grow.
We worked through an eight-step process to establish a spiritual growth system in our church. Perhaps this process will help you become more intentional about helping your congregation grow to spiritual maturity.
Spiritual Growth Is a Collaboration
Spiritual growth is a three-way collaboration:
1. The believer is involved.
… continue to work out your salvation with fear and trembling … Philippians 2:12
2. God is involved.
… for it is God who works in you to will and to act in order to fulfill his good purpose. Philippians 2:13
3. Church leaders are involved.
My dear children, for whom I am again in the pains of childbirth until Christ is formed in you … Galatians 4:19
I have come to believe that my job is Paul's job: to do my best to present everyone mature in Christ.
Developing a Spiritual Growth Path for your Church
The more steps a person takes, the more progress that person makes. So, our job, as spiritual leaders, is to create the steps and then put them in a logical order.
Chances are your church already has a whole bunch of tools, resources, events, classes, experiences and relationships that will help people grow. You may already be offering enough spiritual stimuli that all you need to do is chart a growth-path for your people to travel.
1. Develop a list of every spiritual growth opportunity you currently offer.
Make a list of everything your church does to help people grow in Christ.
I'm guessing you have:
Weekend worship
Serving opportunities
Small Groups or Adult Sunday School
Classes
Baptisms
Communion
Prayer opportunities
Short-term missions trips
Books you recommend
And a half-dozen other things.
2. Put your opportunities in a logical order.
What's the first thing you believe a brand new pagan-off-the-streets ought to do if they want to grow spiritually? Put that #1 on your list. What's the second thing they ought to do? Make that #2.
Personally, I believe the first thing a brand new spiritual bystander should do is start coming to church. Because if they come they'll develop some friendships, and that will cause them to stick as well as help them grow. And if they keep coming, they'll inevitably become a Christian—which I believe ought to be step two.