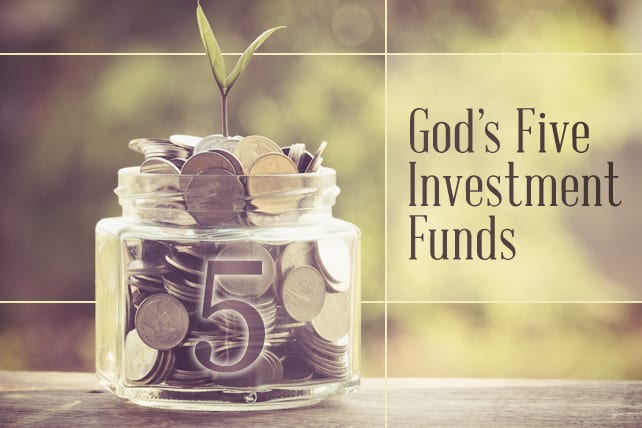 Your congregation can invest in eternity by using their money for God's purposes. It is secure. It is risk free. It comes with guaranteed interest. It yields dividends forever.
The Bible says, "Tell people to use their money to do good. They should be rich in good works and should give happily to those in need, always being ready to share whatever God has given them. By doing this they'll be storing up real treasure for themselves in heaven. It is the only safe investment for eternity and they will be living a fruitful Christian life down here as well" (1 Timothy 6:18-19, TLB).
1. Invest in God's treasury fund (worship).
This is the investment fund most of your congregation will know about—tithing. We invest in the treasury fund by using some of our money to express worship.
There's nothing we can give God that he needs. And God certainly doesn't need our money. But when we give an offering to God—an undesignated, planned, and proportional offering where and when we worship—we're saying, "God I love you."
The Bible says, "Honor the Lord by giving him the first part of all your income" (Prov. 3:9 TLB). We honor God when we tithe. It's an act of worship. God wants us to give to this fund before we invest in any other fund. He doesn't want our money; he wants what it represents.
2. Invest in God's mutual fund (fellowship).
God also wants us to use some of our money to encourage fellowship, to show love to other believers, to build relationships.
Anytime I give my money to God, it draws me closer to God. Anytime I give my money to another person, it draws me closer to that person. When I give money to people in my small group or I invest in my small group, I grow closer to those in the group. Anytime I buy a nice card and write a note of encouragement, I've just invested in the mutual fund. When another believer is discouraged, and I take him or her out for lunch, I've just invested in the mutual fund.
Investing in this fund brings in dividends from elsewhere as well. The Bible says, "When you extend hospitality to Christian brothers and sisters, even when they are strangers, you make the faith visible" (3 John 1:5 MSG).
When we invest our money in developing relationships within the church, it points others to God. Investing in the fellowship of your church helps bring people to Christ.