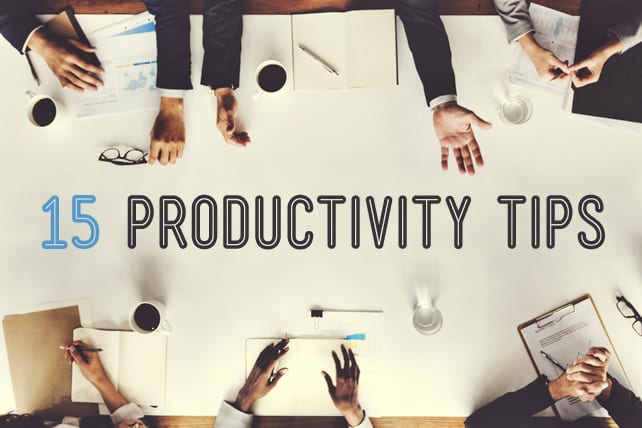 The work of ministry is never done. There is always more you could do. More people you could meet with. More sermons to write. More emails to answer. More outreach opportunities.
More. More. More.
Productivity matters for pastors. You will never be able to do everything, but the Bible encourages us to be wise and make the most of our time.
Look carefully then how you walk, not as unwise but as wise, making the best use of the time, because the days are evil. (Ephesians 5:15-16, ESV)
Pastors and others who work in ministry will be held accountable for how well we steward the time God has given us.
How are you doing with that?
I have not always been the most productive person. However, in my years of ministry, I have learned a few things along the way have benefitted me.
I wish I knew and practiced these productivity tips earlier. I hope they will help you as well.
1. Practice Spiritual Discipline
Without exception, begin your day with time in God's Word and prayer. Disciples are disciplined. You cannot lead your people spiritually if you are spiritually empty.
Prayer and time in the Word is productive. God will always accomplish more in you and through you than you could ever do on your own.
2. Exercise Regularly
Exercise is proven to increase productivity, especially as you age. You will have more energy. You will feel happier. And you will be healthier.
Exercise also boosts creativity. Pastors must be more conscious of their physical health, and better stewards of the bodies God created for us.
3. Delegate, Automate or Eliminate?
Look at all the things you have to do this week. Ask, "Can this be delegated, automated or eliminated?" If you can delegate it, send it someone else's way. If you can automate it with technology or a template, do that.
If you are honest, a lot of things simply do not need to be done. If it's a recurring task from a church program or meeting that doesn't advance the mission of the church, eliminate it. Just say "No." Stop doing it, and do the things that produce the most fruit.