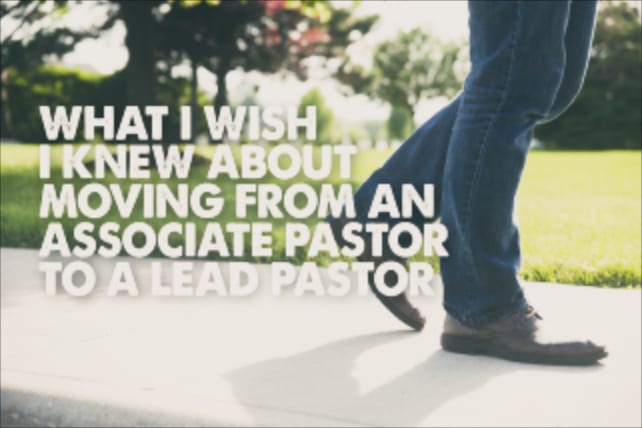 One of the challenges for me as a church planter is not knowing what I don't know. In other words, there are lessons I will only learn by experiencing the process of planting a church.
This is not to say that resources are not helpful—they are actually critical in the process of planting a church (especially at NewChurches.com). But oftentimes the truth found in blog posts and podcasts often becomes the most revelatory as I go through the fire of planting a church.
One of the things I did not know or expect when planting a church was how difficult the transition would be from an associate to a lead position. Having served as an associate for 10 years at a thriving urban church, I learned a great deal by watching and learning from one of the best senior leaders around. Just months into planting a church I emailed this senior leader to thank him for so many invaluable lessons I learned from him…and to apologize for all the ways I underestimated all that he was carrying.
Here are some of my learnings when I moved from an associate pastor to a lead pastor (church planter):
1. As a Lead Pastor, My Weaknesses and Sinful Tendencies Are More Pronounced and More Apparent to Everyone Else.
It's funny because I don't think my leadership has changed much from when I was an associate pastor. I think my strengths and weaknesses are the same, and although I may have been able to learn from mistakes in the past, there are still sinful/immature tendencies that emerge in different situations.
The difference now is that everyone seems to notice these sinful/immature tendencies a lot more. And everyone (or so it seems) usually has an opinion about my sinful/immature tendencies too.
Moreover, my sinful/immature tendencies that I did not think were a big deal (e.g., my withdrawal when I'm feeling disappointed, my moodiness that can affect a team when things don't go my way, my indecisiveness when I'm feeling anxious), actually affect our church leadership and congregation a lot more than I thought it would.
When I was an associate, I didn't realize how much of my dark side was "covered" by the love and protection of others in the leadership (our senior pastor, executive team and the elder board come to mind).