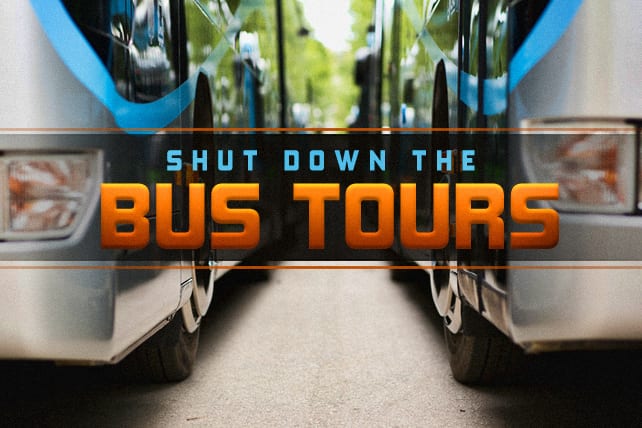 So how do you engage older church attendees…say people over age 50?
The question's been around a long time. And—as most church leaders could tell you—it's a bit of a loaded question.
It's also a question I'm hearing again and again, particularly from churches that are doing a great job reaching young families. Some leaders want to know how to keep older members engaged, especially when a church is doing a great job reaching young families.
As someone who turned 50 last year and whose kids have moved out of the house and into university and life, I can tell you I've thought about this question both personally and from my vantage point as a church leader.
The default in many churches is simple: provide programming for over-50 adults that caters to their needs—potluck lunches, Bible studies and social gatherings for their demographic, and, of course, bus trips.
The purpose of this post is to ask one simple question.
Really?
As in really—this is as good as it gets for people moving into their prime and then into their senior years?
I don't think so. I don't think so at all.
If I have to spend the next 30 years taking bus trips, I want the first bus trip to be straight to heaven. There's a much better way for 50+ adults to spend their time, influence and energy.
Let me explain.
Here are four reasons it's time to kill the bus trip mentality far too many churches adopt for their over-50 attenders.
1. Life isn't about serving you
What I struggle with most about the North American dream of how to spend life in your older years is this: It's all about serving yourself, not others.
I'm not saying you can't take a vacation or enjoy the life God has given you, but a 30-year vacation? Seriously? How many rounds of golf can you play? How many beaches can you lie on? How many 4:30 buffets can you eat?
Too many churches have played into the trap of trying to cater to the needs of perfectly capable over-50 adults in their church, as though they were a demographic to be appeased, and not mobilized.
When church leaders cater to appeasing needs, they miss the mission potential of a generation.
You aren't the mission. The mission is the mission.
You can fill your life with activity, or you can fill your life with purpose. It's your choice. I'm choosing purpose.