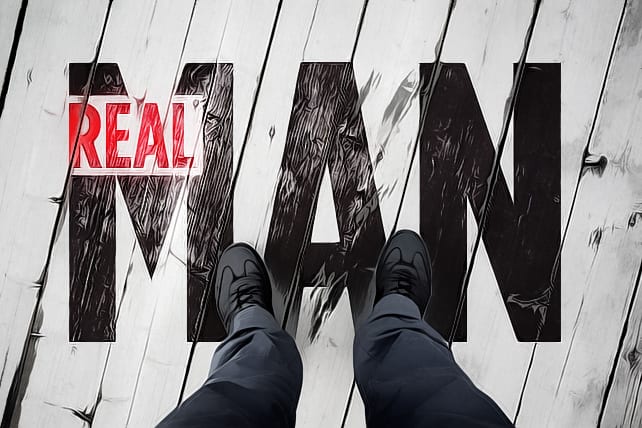 As a man who has been fatherless almost all my life, I have found that defining masculinity is deceptively difficult. I didn't have someone around to demonstrate true and healthy manhood. My father's absence has been a source of grief and regret, but this sense of longing has driven me to God for answers, fulfillment and sonship. He is my one faithful Father, my heavenly one.
Finding a clear and precise definition of masculinity is especially difficult if we turn to the world, rather than to the Bible. Just consider for a moment what we learn about masculinity from our society. It generally doesn't take long for a boy to encounter an erotic image, explicit story or grossly inappropriate joke. Even if his parents successfully shield him from inappropriate content on television and online, his friends might pass along what they've seen and heard. A boy's understanding of sexuality is often distorted from an early age, and that distorted view of sex deeply impacts a boy's view of manhood.
Meanwhile the entertainment industry offers us one flawed depiction of manhood after another, glorifying the womanizing activities of James Bond, the stoic toughness and emotional distance of Jason Bourne, and the obsession for greed, power and control of Gordon Gekko. As we get older we are sold a bill of goods by drug companies who suggest that if we have male performance dysfunctions, we have "lost" our masculinity and need a cure to gain it back.
How do we understand what masculinity is when it appears so convoluted everywhere we look?
God Makes Men
We need a better definition of masculinity, and who better to define what masculinity is than the Creator himself. When God created life, he reached down to touch and mold man from the earth. With care and intimacy, he created man in a distinctive way. Ultimately, we learn that God is embedding his own image into man.
The Lord God formed the man of dust from the ground and breathed into his nostrils the breath of life, and the man became a living creature. (Genesis 2:7)