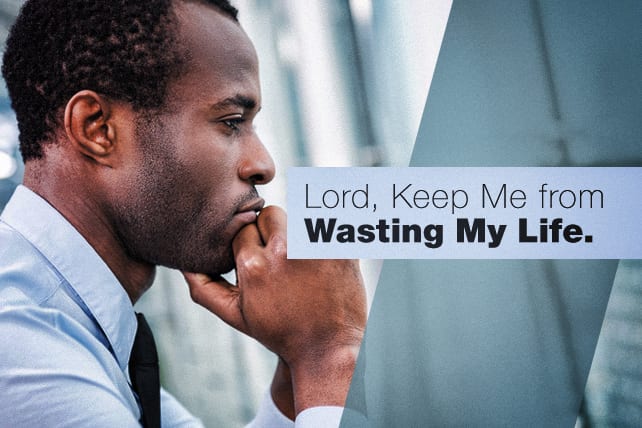 Becoming diligent is hard work, but diligence is not synonymous with working hard. I know from personal experience one can get up early and go to bed late, and expend a lot of energy, and be very busy, and not watch TV or get lost in social media binges—can appear to work hard—and still not get much done that really matters.
Diligence combines a willingness to work hard with a discerning focus, a sense of urgency, a vigilant carefulness and faithful perseverance. And one of the clearest biblical calls to diligence is Paul's exhortation:
Look carefully then how you walk, not as unwise but as wise, making the best use of the time, because the days are evil. Therefore do not be foolish, but understand what the will of the Lord is. (Ephesians 5:15–17)
Discerning Focus
A diligent person seeks to "understand what the will of the Lord is" (Ephesians 5:17).
But judging by the way Paul approached life—living as a "soldier" who avoids "civilian pursuits" in order "to please the one who enlisted him" (2 Timothy 2:4)—it's safe to assume Paul would affirm applying this principle to lesser priorities that, while not inherently immoral, distract us from our focus. Both sinful and unnecessary distractions are often difficult to set aside.
As I write, an issue in my life is causing me significant concern and anxiety. There's a mix of good anxiety, similar to Paul's anxiety for the churches (2 Corinthians 11:28) and sinful anxiety, the kind Paul instructed the Philippians not to indulge (Philippians 4:6–7). Diligence requires that I must discern which is which and deal with sin appropriately. But diligence also requires me to discern that God's will for me right now is to focus on completing my work for today and temporarily neglecting the demanding issue, which, while important, is not the priority at this moment.
In a very real sense, a diligent person must learn to be neglectful. There are myriad clamoring and demanding temptations and lesser priorities a diligent person must strategically neglect. This requires developing the discipline of discerning focus.
Sense of Urgency
A diligent person "[makes] the best use of the time, because the days are evil" (Ephesians 5:16, Ephesians 5.18″ data-version="esv" data-purpose="bible-reference">18).
But, again, Paul would say the same thing about "civilian pursuits." There's not enough time to do everything we'd enjoy doing. Even as soldiers, there's not enough time to do all the very good, spiritually helpful things we'd like to do. But there's sufficient time for us to do what God gives us to do (2 Corinthians 9:8).
A diligent person feels urgency over the brief time he has on earth and seeks to wisely use his brief number of days on the few things he discerns to be the most important for him (Psalm 90:12).