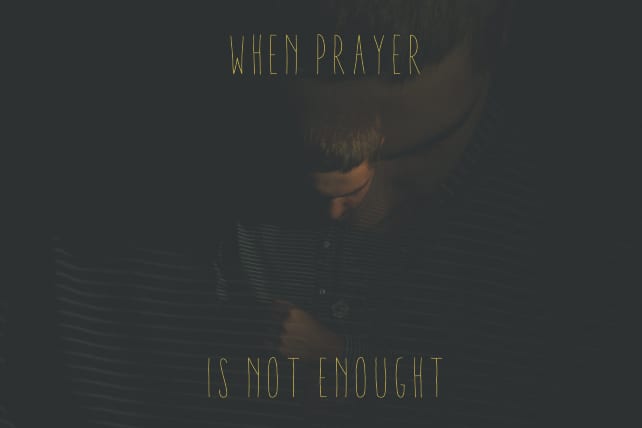 There are no adequate words to bring salve to the tragedies and injustices that continue to take place in America. Orlando, St. Paul, Dallas and so many more in recent days.
It sometimes feels like every time you wake up in the morning, another tragedy—another reason to be saddened, anxious and confused—is pumping on the headlines.
Because we don't often know what to say or do, our first inclination is to pray. We feel compelled to say or do something, and so we pray, and we post online that we care, and we are praying.
I've noticed lately, in the midst of some of these tragedies, that some people are complaining about online posts about "thoughts and prayers" for a few reasons:
• They don't want support from people who they feel don't truly care about their situation.
• They are tired of people praying, but not working with them toward change.
• Some don't feel "thoughts and prayers" make any difference at all.
As a believer, who has experienced God's mind boggling presence and support in my life on a continual basis, I know the greatest thing we can do is pray. Through our prayers, God moves and ushers His gracious care into countless hearts and lives. God can do more than I can do, so I want His help.
I think "thoughts and prayers" should always be welcomed. Who doesn't want more people concerned for their community? This is a way we heal together, and support one another.
HOWEVER, MAYBE THERE IS SOMETHING TO BE SAID ABOUT THOSE WHO ARE FRUSTRATED WITH SIMPLE STATEMENTS LIKE "THOUGHTS AND PRAYERS."
We should listen and be considerate about the concerns of people around us. We should try to represent Christ in ways that draw those far from God toward His love and grace.
There is a biblical precedent for times when prayer is not enough. The Bible says we should "always pray, and never give up" (Luke 18:1), but it doesn't say anywhere that we should only pray. In fact, there are biblical commands to do good works beyond just praying, so sometimes to only pray would be a sin. Praying should never be an excuse for not moving with action.
Here are six biblical times when prayer is not enough:
1. PRAYER IS NOT ENOUGH IF THERE IS UNCONFESSED SIN
David said, "If I had cherished sin in my heart, the Lord would not have listened" (Psalm 66:18). We need to come before the Lord with pure and humble hearts on behalf of our nation. It is not enough to pray, we must also obey.
In fact, the change that can change a nation comes when thousands, even millions, of individuals collectively confess and repent of sin and disobedience in their own lives.
Are there areas of your life you need to confess to the Lord? Don't wait another moment, do it now.