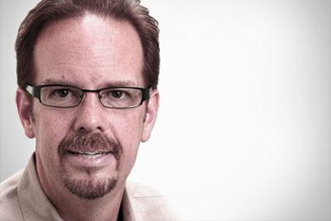 (Earlier this year, I had the opportunity to write the foreword for a book by R. T. Kendall entitled The Lord's Prayer. I was glad to write it, not only because R. T. is a friend of mine, but also because it is a great book.)
We live in a world where communication feels like a pandemic at times. Words, ideas, and even emotions move about with unstoppable velocity. The human race has honed the science and art of transporting our content to one another. But I fear that we are at the mercy of the mediums and are losing our own messages.
A century ago, people communicated through a limited number of methods. Primarily, we spoke to one another. Over the last few decades, all of that has changed. Mobile phones, e-mail, blogging on the Internet, and a myriad of instant messaging options has transformed our communication methods. In the current technology available, Twitter is the most popular form of communication. To participate, you "tweet" your message for the entire world to read via the Internet. But there is one caveat–your message must be less than 140 characters. Even with this required limitation, many people willingly use Twitter as a primary form of communication to give and receive information. Correspondence is occurring more frequently and at a faster pace, but possibly with an atrophying impact.
We dance along a tightrope of increased communication lacking any depth or significance. With such self-imposed limitations placed on our communications to one another, there must be a spiritual consequence. It cannot be denied that in a time when the tools for communication are growing more powerful, our ability to relate is weakening. In speaking more rapidly, we are listening less intently.
But by God's blessing, there is an answer to such a predicament. He has endowed us with a form of communication that can be ignored by man but never loses its power with God: Prayer. It remains the ever-present answer to our communication weakness. It requires no great skill of oratory. Prayer humbles us before God and emboldens us before man. Prayer can be as short as an Internet instant message or as long as a great work of literature. Whether brief or lengthy, God is awaiting our response to His initiatives through prayer.
One of the great lessons we learn about prayer is that though it is a form of communication between God and His people, it is not merely for communication. Prayer is one of the primary vehicles by which God delivers us into the middle of His plan and purposes. As Jesus taught His disciples to pray, it was to show them how to both speak and listen to the Father. Whereas we live in a world where it is easy to make our declarations in a one-way fashion, prayer demands a listening ear as well. Prayer is, after all, not just our opportunity to speak. It is a sacred moment in which to listen as well.
Pastors often hear the question: "How can I know God's will for my life?" Strangely enough, most people who ask the question know that prayer plays a role. But whether from arrogance or apathy, some believers have simply left any serious praying in the hands of others. Expecting the professional clergy to do it on their behalf, too many Christians only briefly engage in a prayer, and that when it is offered by their pastors during Sunday services. Meanwhile, God stands on the ramparts of heaven ready to dispatch His power, explain His will, and bring His people into the midst of His activity. But only if we will call upon Him.
God desires for us to seek Him, talk to Him, and call upon Him, because He delights in answering His people, and will express His grace toward us, explain His wisdom to us, and reveal His power through us. Many years ago, it was put best by E. M. Bounds when he wrote, "God's conquering days are when the saints have given themselves to mightiest prayer." (The Complete Works of E. M. Bounds on Prayer. Baker Books, 1990, p. 299)
Yes, we should be setting aside time to pray, and we should also talk to God in the midst of the busyness of our lives as we are on our way, but we must do so with a listening ear and submissive heart. God will bring His word to our mind, strengthen our spirits, comfort our hearts, and lead us as He goes with us.
You can buy The Lord's Prayer by R. T. Kendall here.