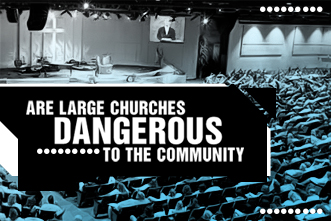 I'm finishing up Eugene Peterson's wonderful memoir, The Pastor, a book I've anticipated eagerly since I first learned of it last year. About halfway into the book, in a chapter titled "Company of Pastors," Peterson includes a letter he wrote to a colleague who was leaving his church for one "three times the size of where he was." He writes,
I certainly understand the appeal and feel it myself frequently. But I am also suspicious of the appeal and believe that gratifying it is destructive to both the gospel and the pastoral vocation. It is the kind of thing America specializes in, and one of the consequences is that American religion and the pastoral vocation are in a shabby state.

It is also the kind of thing for which we have abundant documentation through twenty centuries now of debilitating both congregation and pastor. In general terms it is the devil's temptation to Jesus to throw himself from the pinnacle of the temple. Every time the church's leaders depersonalize, even a little, the worshipping/loving community, the gospel is weakened. And size is the great depersonalizer. Kierkegaard's criticism is still cogent: "the more people, the less truth."
This is strong language, and it's a theme that runs throughout the book. Peterson sees the pastoral vocation opposed, in most cases, to the trajectory of the American Dream. In the letter, he goes on to show why "largeness is an impediment" to Christian maturity.
Classically, there are three ways in which humans try to find transcendence- religious meaning, God meaning -apart from God as revealed in the cross of Jesus: through the ecstasy of alcohol and drugs, through the ecstasy of recreational sex, through the ecstasy of crowds. Church leaders frequently warn against the drugs and the sex, but, at least in America, almost never against the crowds. Probably because they get so much ego benefit from the crowds.
Most of my experience as a pastor has been in medium-sized congregations of a few hundred people. As these congregations grew, it was hard not to notice how much time needed to be given towards administration, organization, and strategy.