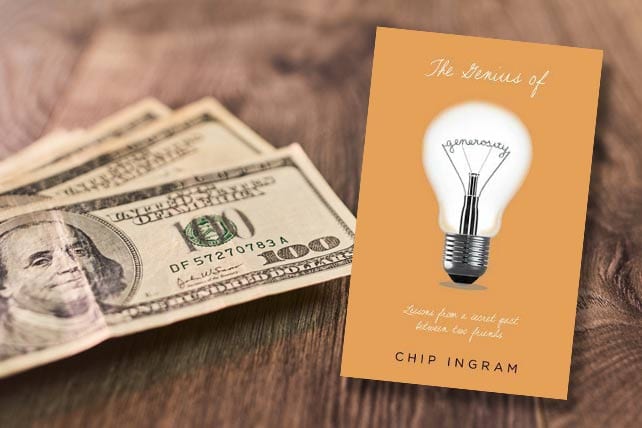 One of my favorite books on communication is Made To Stick by Dan and Chip Heath. In it the brothers explore why some ideas thrive while others die. They also outline specific characteristics that improve the chances of worthy ideas spreading and sticking.
So when we put together the Genius of Generosity with Chip Ingram, we sought to create a number of sticky ideas when it comes to generosity that would empower church leaders to communicate effectively. We want the ideas of generosity to stick in people's minds so that beliefs begin to shift and practices start to change toward the generous life that God intended for each of us.
So here are my 6 favorite sticky generosity ideas from Genius of Generosity:
"To be smart, spend carefully. To be wise, save regularly. To be genius, give extravagantly."
"Where your money goes, your heart flows." (Another way to say Matthew 6: 21)
"Stewardship is the path. Generosity is the adventure."
"Faith increases giving, and giving increases faith."
"Those blessed by God become blessers for God."
"Generosity isn't an act. It's a way of life."
Do you want a free copy of the book?
We are giving 20 free copies of the Genius of Generosity to those who respond in the comment section with their favorite quote from the list above. And we are going to up the ante as well. We will give away a book + a Genius of Generosity small group DVD to the 5 people who provide their own "best sticky generosity idea" in the comment section. So if you've got a favorite generosity idea that you think will stick in our minds, post it.   We will then use our super secret scientific formula to pick the 5 winners! So good luck.