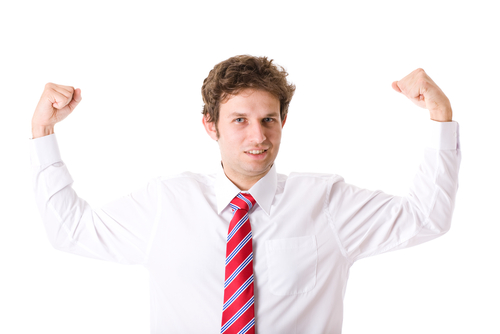 While in San Diego last weekend, I met with Alan Nelson, the Executive Editor of REV! Magazine on the topic of leadership development. His last question was my favorite, "How do you nurture a culture that values and practices leadership development?" Since my plane was late, we didn't get to spend much time on this question so I promised him that I would send him some thoughts. And since I'm sending them to Alan, I thought I would also give them to you. So here are 10 Simple (But NOT Easy) Practices for Creating a Leadership Culture:
Make sure that leadership development is directly tied to the success of the vision. I know there is no way that

Community Christian Church

will ever be a church of 200 locations that has mobilized 100,000 3C Christ Followers without intentional and rigorous attention to leadership development. I know that our

NewThing Network

will never catalyze a movement of reproducing churches unless we prioritize leadership development.
Give leaders a dream worth sacrificing and trading their lives. The reason many churches do not attract leaders—and in particular high capacity leaders—is that the church has not put before them a vision or dream so compelling that they are willing to trade their lives for it. Leaders want a big hill!
Vision casting should include leaders in the details. When I share the vision of 200 sites in the Chicago area, I always say it will come down to two things: developing more and better artists and developing more and better leaders. I will also talk about the number of leaders it will take to accomplish this God-sized vision: small group leaders, ministry team leaders, Kids' City leaders, student community leaders, etc. The trigger point for every new site is the rising up of a leader to become the campus pastor for that location. Leadership is in the details of the vision.
Tell stories of leadership development. Some of my favorite stories are the stories of some people who are now on our executive leadership team who started at CCC as an apprentice leader in a small group or a Kids' City group. In time, they became a leader of a group, then a coach; soon, they transitioned to staff leadership, and now they have as much influence at CCC as anyone. When you tell these stories, other leaders think, "Maybe I could do that, too."
Make known your leadership pipeline. I was at lunch the other day with a high capacity leader, and he told me that one day he would like to be on staff at CCC and then asked me how that could happen. I drew on a napkin the following: apprentice leader -> leader -> coach -> staff. That simple explanation is our leadership pipeline. Some people refer to it as a career path; I see it as the way that a leader proves their faithfulness and expands their influence. If you want to create a leadership culture, you should be able to write your leadership pipeline on the back of a napkin.
Make risk-taking a value. At CCC, risk-taking is not only a value; for us, it is a synonym for faith. And risk-taking is attractive to leaders
Success is measured in terms of leadership development. In the last few years, we have developed a tool we call a dashboard. It comes out once a month, and it gives us an update on how the overall church is doing and how each CCC site is doing. There are about a half-dozen key indicators that we watch, and one of the most significant indicators is the development of new and emerging leaders.
Reward faithful leaders. We try to reward people who faithfully fulfill their leadership capacity. There are lots of ways to reward leaders, but the best way to reward an emerging leader is with greater influence and responsibility. This perhaps as much as anything will foster a leadership culture.
Use small groups to develop leaders. Small groups are a great and safe place to take risks on emerging leaders. It is a great place because the emerging leader knows these people, and they are really rooting for him/her and will give them good feedback. It is a safe place because there are only 6-15 people in a small group.
Have high expectations, but easy entrance into leadership. Set the bar for leaders really high. Leaders want to be a part of something that is challenging and exceptional. But at the same time, do not insist that a person has to be around for a long time to move into a leadership role. If an emerging leader will adhere to the leadership expectations, they should be able to move into leadership ASAP!
I call these "simple" because you just read these ten practices and understood each of them. However, they are "not easy," because for you to do these ten practices will take rigorous intentionality. But to do them is worth it! I love how Carl George once put it to me, "…After hearing from God, the most important task of the church is leadership development."