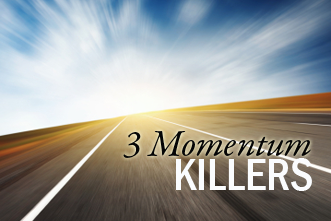 About two years ago, I completed a personal evaluation exercise in my journal. I wanted to uncover the 3 main factors that keep me from moving forward and embracing new paradigms in my life and leadership. In other words, why do I stay stuck?
From my journal to your computer screen, here's my short list.
I blogged it in 2009 but felt like it may be appropriate to share as we begin this new year…to help somebody go forward in God.
Don't Miss
1. Complacency
Change is hard. Positive change is just as hard as negative change.
Sometimes, it's easier to stay stuck than to move forward. Often, it's more comfortable to stick with something that's tolerable and familiar than to embrace something that's preferable and unknown.
2. Regret
I really don't know how to explain this except to say that my regrets often overpower my ambitions, causing me to remain in a state of paralysis. But I'm learning that there's nothing productive about what I wish I would have done then unless I use it to inform what I'm doing now.