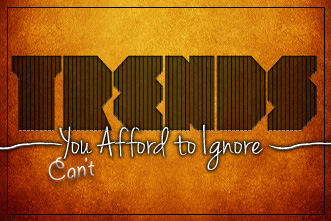 Despite the adoption of coffee bars, PowerPoint presentations, and full-stage lighting, churches are seldom on the cutting edge when it comes to addressing demographic trends. Here are six dramatic trends that are not being addressed adequately by local churches, church networks, or denominations.
If we continue to ignore these trends for another decade, churches will continue to see an erosion of members, attendance, and relevance in a rapidly changing American culture.
Gleaned from "Six Disruptive Demographic Trends: What Census 2010 Will Reveal" published by The Frank Hawkins Kenan Institute of Private Enterprise at the University of North Carolina, these trends will impact churches as well as the U.S. economy.
Don't Miss
1. The South has several new faces.
"…between 2000 and 2008, the South was the preferred destination for movers in nearly all of the major demographic groups, including blacks, Hispanics, the elderly, and the foreign born."
While the Northeast and Midwest grew by 6.5 and 9.4 percent respectively, the South attracted over half (51.4%) of the 24.8 million increase in the United States population. The West garnered about one-third of the total U.S. growth but was a net exporter of 2 out of the 4 groups mentioned.
Of course, the South isn't called the Bible belt for nothing, but established churches in the South tend to be single race churches, white and black, with few examples of churches designed to address the issue of the South's growing multiculturalism. Mark de Ymaz in Arkansas is doing it, and Soong-Chan Rah writes about it, but at the local church ministry level, few are addressing this multicultural growth trend.