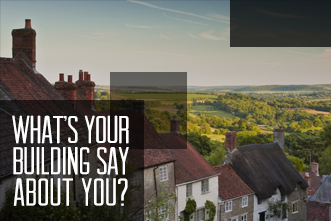 "A brand is the set of expectations, memories, stories and relationships that, taken together, account for a consumer's decision to choose one product or service over another." — Seth Godin
Your Church Has a Brand
I love what Matt McKee wrote in a recent ChurchLeader.com article, "Your church has a brand whether you are being strategic about it or not."
There are a set of expectations, memories, stories and relationships that are collectively guiding people to (or away) from being part of your congregation. The challenge comes in shaping your church's brand in a way that accurately communicates the ministry that God has called you to carry out.
My friend, Lindsay Dudeck, from Fishhook tells me: "In 2013, the church in the United States isn't competing with the church down the block. The church is competing with Starbucks and the NFL and Target and any other way that someone would want to spend their free time."
All too often we find that a church's branding doesn't connect with its mission. The tagline says something different than the logo, which says something different than the signage, which says something different than the website. Each element sends its own message, confusing the congregation and the community on who the church really is.
Your Building and Brand … Which One's Shaping Which?
While it's crucial that a church develop clarity and unity in the above listed items, I would assert that your building is the most vital element to consider when examining your church's brand.
When someone drives by your church, what brand message are you communicating?
Are there signs of life?
Does the color of your facility reflect the personality of your church?
Can people tell that your church has a heart for kids, older adults, families, sports, etc?
Is your signage communicating the same ethos as your other communication tools (web, print, etc.)?
Can people even find the entrance?
Like it or not, our culture is one of consumerism. We need to remember that those people who are searching for God have been molded by a culture of consumerism. As people pass by your building, they are making assumptions about your ministry, and so you have a great opportunity to help accurately shape those assumptions.
One Church's Story
The body of believers at Vale Community Church has always exuded energy, creativity and love for their community. Unfortunately, Vale struggled with a disconnected message and a building that communicated anything but life and creativity. Before endeavoring to design space for Vale, Aspen Group recommended that they speak with Fishhook about ways to better communicate who they really are.
In working closely with the church, Fishhook was able to create a vision for Vale and develop better brand cohesion amongst all its communication elements. Aspen Group, then, strove to keep it all connected with our new exterior designs. We used the church's new tagline as a guiding inspiration, and today, "Explosive Love, Vital Truth" can now be seen in everything from Vale's logo, website and signage … all the way down to the meticulously selected metals, colors and stone wrapping its new exterior façade. Now, when you drive by Vale Community Church, it is clear that they are a community of believers that are alive and full of "explosive love."
How about your church? When someone drives by your church, what brand message are you communicating?