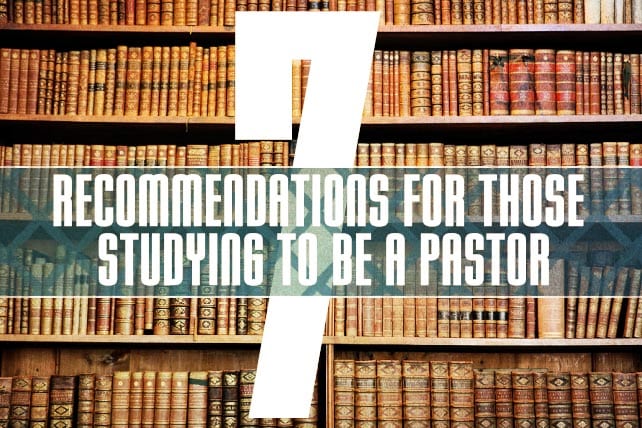 I have the opportunity to talk with young pastors each week. I also interact regularly with those who are preparing for the pastorate. I love investing in the next generation of leaders and am thankful for those who invested in me.
One of those pastors in training recently asked me, "If you were my age (about 22) and were studying to be a pastor, what would you do?"
Great question!
If I were studying to be a pastor today, based on my experience as a pastor now, which is still most important, there are some things I would make certain I accomplished prior to assuming the role.
Seven suggestions as you prepare to be a pastor:
Take some business and/or leadership courses.
You'll find more available, especially in the area of leadership these days, at seminaries and Bible colleges, but you may have to take some courses online or at another school. Every pastor needs to know some general business and leadership principles to manage the complexities of a church. That's true in church planting or in an established church.
Build connections with pastors.
Just as in the secular world, having the right connections makes the difference in church positions also. It may be to help secure a job or to learn from other churches, but pastors should build a healthy network of peers. It'll also keep you from having to lead alone. You'll always be able to "phone a friend" who has been there and done that.
Volunteer in the church.
Just volunteer. Its amazing to me to see seminary students who attend church but don't find a place to serve. They are training to be a pastor—one who will need lots of people to volunteer in their church some day—yet they aren't volunteering. Some day you'll want to understand the sacrifice of those who serve the church without a vocational commitment.
Work a secular job.
Even if only part-time, at some point in your studies, work among people in the secular world. You'll learn valuable principles about life, work and people. You'll also be better able to identify with the people to whom you are called to minister. (Plus, it will be harder for that person who always thinks, "Well pastor, in the real world …" to discount your teaching.)