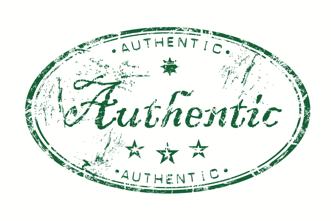 I'd like to discuss the value and necessity of authentic and transparent preaching.
Every year, I personally mentor a handful of young speakers. Most of the speakers I work with don't struggle with researching the text, preaching creatively, building meaningful outlines, or pointing people toward the gospel. Most of the communicators I see struggle to bring all of themselves to a message.
When you preach or teach, you must bring you. Without you in, around, and through the message, you will not impact today's listener.
The younger audience today has a built in authenticity-meter. You can preach with passion, humor, clever points, or heart-wrenching stories. But if the scriptures haven't touched your life, the listener will know it—and ignore your well-crafted message.
People want to know:
How has the text affected you?
How have you failed in the area the Scripture addresses?
What about the text makes you uncomfortable?
What do you feel about what Scripture is saying? (I know our feelings don't trump scriptural truth, but talking about how we feel about the text can help engage others at a deeper level.)
How are you becoming different because of your study in God's word?
Which preachers do you listen to who do a good job of bringing themselves into the message? How are you learning to "bring you" as a communicator?