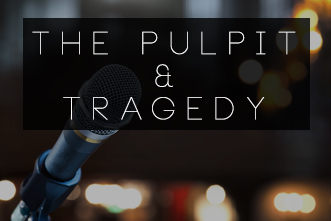 It can happen anytime. It might happen for you—for all of us—this week! Are we ready? As a young pastor, I read a book called Sermons for Special Days. It was a helpful introduction to preaching on Christmas, Easter and other days we tend to think of as special in the Christian calendar. That is what special days seemed to be back then. No more!
Come with me to just after 7 o'clock on a beautiful Thursday evening in September. On final approach into Pittsburgh's International Airport, US Air flight 427, on its way from Chicago, suddenly barreled into the ground at 300 miles per hour and exploded upon impact. There were no survivors.
I was, at that time, pastor of Pittsburgh's First Presbyterian Church, a city icon located in the heart of the Golden Triangle and commonly called by most of the city's residents, "First Church." It was news that touched every Pittsburgh community and stunned even the toughest Steel City hearts. The news seemed to be part of every conversation; and that suddenly changed everything, including the direction of my preaching and ministry for a while to come.
Or come to a Tuesday morning, again in September, as I made ready to preach at a memorial service near Shanksville, Pa., for Sally Weber, a dear friend and member of our church who had lost a hard-fought cancer battle.
That same day, a workman, working on the outside of our house, came running inside and announced he had just heard on the radio an airplane had just crashed into the World Trade Center in New York City. We turned on the television to catch the news. It was true!
You remember that day, don't you? Suddenly, as we tried to take in the first crash, there was another crash. We watched it live on television. To say it was surreal is an understatement. Before long, we heard about another crash at the Pentagon. America was under attack. Life in America, as we knew it, never would be the same again.
After a while, my wife, Barbara, and I prepared to drive over to meet a bereaved family for lunch prior to the service. As we drove across the Pennsylvania Turnpike toward Shanksville, we listened to up-to-the-minute radio reports about the three disasters, now being called "terrorist attacks." The breaking news of a fourth airplane crash in a field near Shanksville, the place of the memorial service, only added to the news of that phantasmagorical day. What would I say? What could I say about these attacks at the memorial service happening within a couple of miles of the fourth crash?
Almost immediately, I recognized this would be a day that would live in infamy for all Americans. We needed to pray. As Barbara took over driving, I called the church on my cell phone to begin planning for a noon prayer service at First Church the next day. Even as I was on the phone, our city's mayor called for the evacuation of all downtown Pittsburgh buildings.
We needed to let the people know our church would be open throughout the night and all through the next morning for people who wanted to pray. We called various media outlets to make known the church's desire to serve its community. Volunteers would be present to offer counsel and direction to anyone who came.