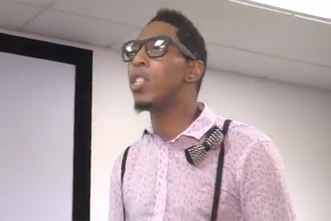 An L.A.-area pastor who will be featured on the upcoming reality show "Preachers of L.A." says the show is no "evangelical tool" and rather will feature six prominent pastors as "human beings." In an interview with the Impact Network's Mark Burns as reported by The Christian Post, Bishop Noel Jones of the City of Refuge Church in Gardena said that there was no evangelism element to the show; instead, he hopes the show will allow people to take preachers off their pedestals and stop seeing them as superhuman.
"My original intention was (for) it to be a tool to help bring the minds of Christian people to the place where they give some balance to who their pastors are and how they deal with their pastors," said Jones. "The only reason I signed up was to help to reduce the iconoclastic proclivities that church members have about their pastors to the point where if they break any of the rules that the church members are breaking, they completely throw them away."
The show will debut in the fall on Oxygen and will feature Deitrick Haddon, Bishop Clarence McClendon of Full Harvest International Church, Wayne Chaney of Antioch Church in Long Beach, Bishop Ron M. Gibson of Life Church of God in Christ, and Jay Haizlip of the Sanctuary Church. View the show's promotional trailer below.