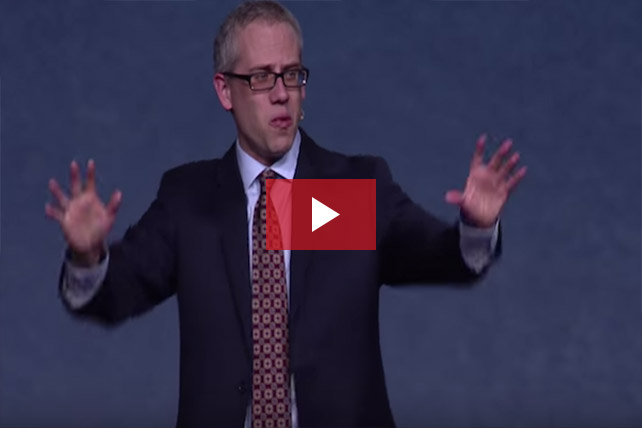 "We all have running in us an inclination to do this very thing": to love the world, Kevin DeYoung asserts in his address to attendees at a Ligonier conference.
DeYoung directs us to John's warning to the church in 1 John chapter 2, where he admonishes them "Do not love the word or the things in the world." He goes on to explain John's intention behind verses 12-14, where he calls out certain people in his audience. DeYoung asserts we can all find ourselves in these verses, no matter our age or station in life.
Toward the end of the clip, DeYoung encourages his listeners: We are capable of choosing not to love the world. It may seem like, as Christians, all we are accustomed to is "one unbroken series of spiritual failures in our life," but the heart behind John's letter is to encourage us toward the nature we are capable of displaying with the help of the Holy Spirit.