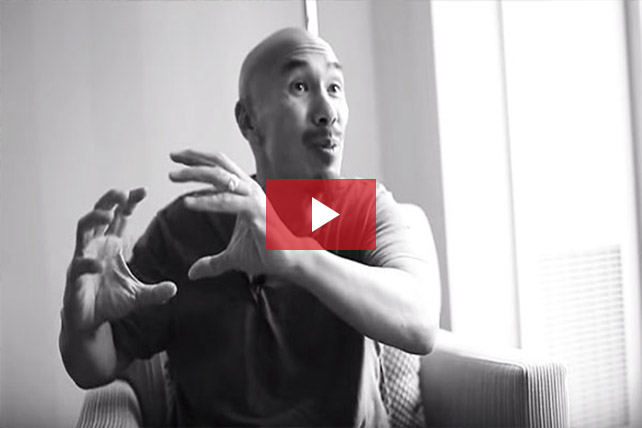 Francis Chan highlights a curious response to suffering many believers have. Chan says when something goes wrong in our lives, we are surprised. We wonder "why is it so difficult?" Yet, if we remembered what Scripture tells us, these things wouldn't surprise us.
In 2 Corinthians 4:16-18, we are told the "light, momentary affliction" we are experiencing here in this life is preparing us for an eternal glory so incredible it's going to make our present sufferings seem like a drop in a very full bucket.
To summarize, Chan says, "The key to the Christian life is this outlook of 'This is going to be over.'"
That's all well and good, you may be thinking, but how do I get through a "light, momentary affliction" that doesn't feel very light or momentary? Chan directs us to 1 Thessalonians 4:18 for this answer.
The Scripture instructs us to encourage one another with words about the return of Christ. There it is right in 1 Thessalonians, but Chan says he rarely hears this happen in church. "When was the last time someone encouraged you with the return of Jesus?" Chan asks. What we hear instead are comments like "Your kids will follow Christ sooner or later" or "You'll get a better job next time." But Chan says these comments—as well-meaning as they are—are not the promises God has given us.
What the 2 Corinthians passage teaches us is that life is not so much about the here and now. This is why Peter and John could run out of the prison after being beaten and rejoice in the fact that they suffered for the Lord. They had the perspective that their abuse and suffering was going to be over soon and that it was working to prepare them for glory in heaven.