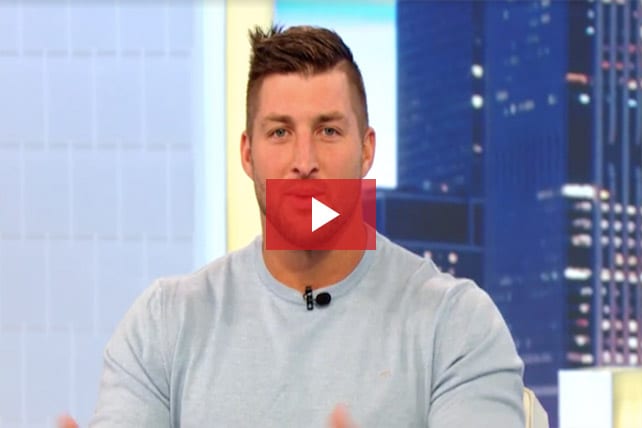 In his national championship game during his college football career, Tim Tebow wrote John 3:16 under his eyes. Later, he learned that 94 million people googled John 3:16 during the game.
Three years later to the day, he was playing for the Broncos in a play-off game for the Superbowl. After the game, he went to talk to the press, when the Bronco's "PR guy" had some interesting statistics about the numbers 3, 1, and 6. You'll have to hear it from Tebow himself to believe it.
Once again, during this Broncos game, there was a spike in google searches for John 3:16 and it was a trending tag on Facebook.
In his humble style, though, Tebow gives the credit back to God. "A lot of people say it's coincidence; I say big God."