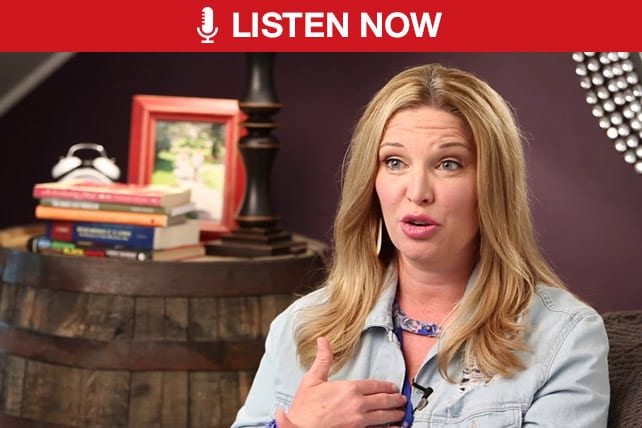 Jen Hatmaker Discusses Changing the Tone of Our Cultural Engagement, Adoption, Women's Ministry, and Her Family's Intentional Fight Against Excessiveness
Jen Hatmaker is an author, blogger, television personality and popular Christian speaker.
She is best known for her 2012 book 7: An Experimental Mutiny Against Excess. After an experience housing hurricane victims, Hatmaker wrote about seven months of a social experiments she undertook with the goal of simplifying and reducing consumerism.
Hatmaker's blog went viral in 2013 when the Today Show featured an interview with her. In 2014, she and her family starred in the HGTV reality series, My Big Family Renovation.
Big Questions:
Tell us the story of how you decided to adopt and why you adopted the way you did?
You and your husband have said that you want to minister to people, the farther outside the bullseye the better? What does that mean to you
What are areas of clutter in the church that need renovated or cleaned?
How did your reality television show "My Big Family Renovation" impact your family?
How do you lead in the midst of the tension over same-sex marriage in the church and culture today?
Tweetables:
[Tweet "God made it really clear to us in a thousand different ways we were to adopt from Ethiopia. @JenHatmaker @ChurchLead"]
[Tweet "Jesus took the hardest route, moving into our neighborhood, putting on skin, and walking alongside of us on our life journey. @JenHatmaker @ChurchLead"]
[Tweet "It was good for our marriage and good for our relationships with our kids. We had so many great spiritual conversations. @JenHatmaker @ChurchLead"]
[Tweet "No one is more thrilled than me to see so many anointed women proclaiming the Word today. @JenHatmaker @ChurchLead"]
Mentioned in the show
More from Jen Hatmaker on ChurchLeaders
Around the Web: