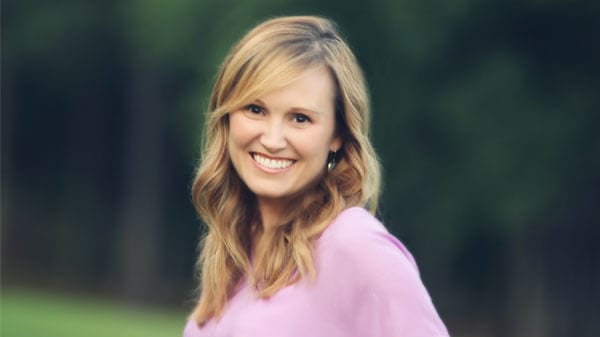 Jennie Allen is a pastor's wife, mother of four and author. She has published several Bible studies, engaging women's minds and hearts toward Christ. She started the IF:Gatherings in response to God's call to gather, equip and unleash the next generation of women to live out their purpose.Jennie Allen discusses surrender, eternal perspective and how God called her to start the IF:Gatherings.
Big Questions:
One of the themes running through your books is eternal perspective. Why do you think its so hard to hold onto that in today's world?
What are some of the biggest challenges today's Christian women are facing?
What is your favorite things about connecting with people at events?
What authors have had the biggest impact on you?
What is your favorite form of social media to connect with your community?
Tweetables:
[Tweet "When you really need approval, you start to try and control you life so you get that thing you need."]
[Tweet "We are not here because we are extra gifted, we just obeyed God."]
[Tweet "We focus on what we have in common. We focus on loving the world and loving each other well."]
[Tweet "Every human being we meet. We can connect with them at some level."]
More from Jennie Allen on ChurchLeaders
Mentioned in the Show
Around the Web: