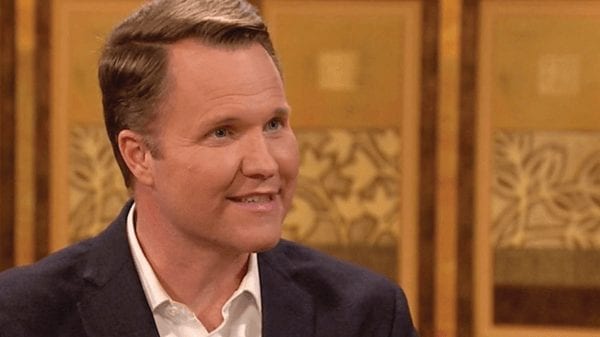 Dr. Jason Peters serves as Associate Vice President of Connection for The Voice of the Martyrs (VOM). As a global voice for our persecuted family members, Dr. Peters travels frequently to meet face-to-face with persecuted believers around the world and equips VOM to tell their stories. He leads VOM's outreach initiatives, including media development, special events, public relations, and oversees hundreds of speakers and representatives. Peters was executive editor of I Am N: Inspiring Stories of Christians Facing Islamic Extremism.
Key Questions:
Do you believe that persecution around the world is getting worse?
What are specific ways I can pray for and support those who are going through persecution?
Can you tell us some stories of God's miraculous provision and mercy in the midst of persecution?
Key Quotes:
"[In ISIS-controlled areas of the middle east, Christians] can either convert to Islam or they can stand for Christ and lose everything they own, or maybe even their life."
"I wonder would I be able to stand up under this kind of persecution. I'll be honest with you, the only answer is yes, because it wouldn't be me, it would be Christ in me."
"This is our family. We need to know their stories; we are not going to sugar coat what's happening."
"We are not going to be paralyzed by fear because God has helped us embrace risk."
"God is glorified when Christians do things just don't make any human sense, they just, they don't add up."
"'I want to follow the God who is alive…Yes we have prophets and…we honor Mohamed, but your God is like alive, like you are walking with him, and you are serving alongside him and being led by the spirit.'"
"'When everything was stripped away and all I had left was Jesus, I realized that Jesus is enough.'"
"What persecution does is it literally purifies the church."
"It's going to be really neat in heaven one day to be sitting around and to be able to meet people who have been martyred."
Mentioned in the Show:
Voice of the Martyrs Newsletter
Help a Persecuted Christian with an Action Pack