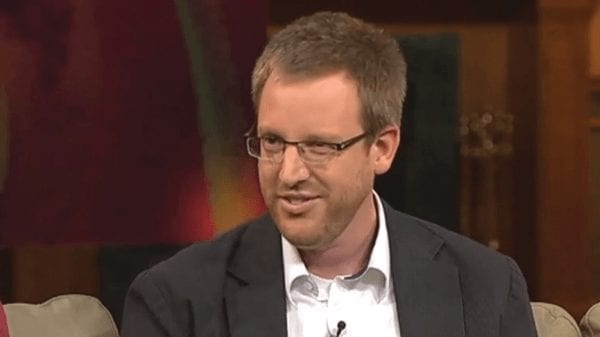 Tim Challies is a Christian, a husband to Aileen and a father to three children aged 9 to 15. He serves as a pastor at Grace Fellowship Church in Toronto, Ontario, where he primarily gives attention to mentoring and discipleship. Tim is a book reviewer for WORLD magazine, co-founder of Cruciform Press, and author of The Discipline of Spiritual Discernment, Sexual Detox, and The Next Story. Tim began his website (challies.com) in 2002 and has been writing daily since 2003.
Key Questions:
Is there a reason that you would encourage leaders to be more present on social media?
What advice do you give to people that would love to be writing more or have their writing more visible online?
Are there some authors that you would read everything they wrote if you had time?
Tell us about your daily rhythm for writing.
How do you intentionally eliminate distractions while you're writing?
Key Quotes:
"[Young people are] communicating through blogs, through social media. That's where they're going to find new ideas, that's where they're going to discuss new ideas. That's where they're going to sharpen their convictions."
"I think most Christian leaders would do well to be [on social media] so they can be part of that conversation, so that they can exert their mature influence in that place."
"It's a lot harder to gain an audience by speaking positively…I think a lot of people make that mistake [of deciding], 'I'm going to dwell in controversy as a way of building an audience.'"
"The only way you'll become a good writer, the only way you'll become a better writer, the only way you'll become a noticed or known writer is by writing. There's always these excuses to do anything but actually put words on paper."
"Find one area that's of interest and become an expert there, gain authority in that area. I think that tends to work better than just trying to write about absolutely everything."
"The bulk of my creative energy happens in a fairly short time, so I really try and identify when that time is and try and bear down and do the bulk of my work right then."
"So, does every pastor need to write? I don't think so. Every pastor needs to be reading, filling their mind. Every pastor needs to be creating, whether that's sermons or messages or something, but I don't know that everyone needs to write."
Mentioned in the Show:
The Holiness of God by R.C. Sproul
The Discipline of Grace by Jerry Bridges