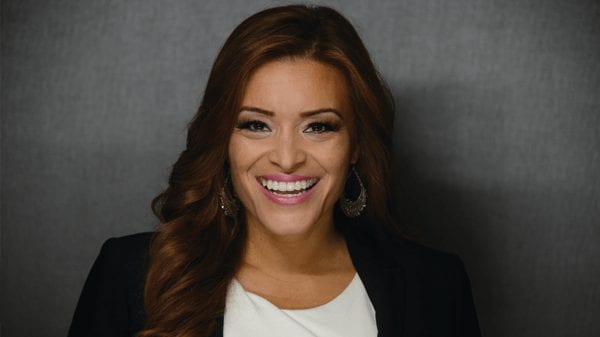 Bianca Juarez Olthoff is the Chief Storyteller for the A21 Campaign. By day Bianca is a freedom writer who advocates for justice, but at night she's a step-mom who loves to have dance parties with Parker, Ryen, and Ricci [aka The Cutest Dog In The World]. Bianca has spent ten years building the Church and mobilizing God's people to action alongside her husband, Matt, Lead Outreach Pastor at Mariners Church in Irvine, California. Bianca is the author of Play With Fire.
Key Questions:
You are a very busy person, juggling a couple demanding ministry roles and a family. How do you find balance?
How did you get involved in the anti-human trafficking A21 campaign?
What part of your book, Play With Fire, was the hardest to write?
What were some of the things God used to help you break out of the stronghold of overeating?
Key Quotes:
"Everyone has to develop their own rhythms of grace—what works for them."
"I think that's kind of the norm within especially western culture—specifically here in the United States: 'Oh you're gifted and called—build your platform!'"
"'When God asks you to lay something down, it's either because it's not yours to carry or you're going to raise it up with new, greater strength.'"
"Every time we see fire mentioned—from Genesis to Revelation—every time we see fire, the presence of God is revealed. And not only that, those that encounter this fire, their lives are transformed."
"I made this daring, bold promise to God. I said 'If you give me words, I will give you my voice.' And years later, I feel like God's kept his promise."
"When God gives us his gifts, when God keeps his promises, it isn't so that we can better ourselves, but it's that we could help others."
"Some people's strongholds are alcohol or porn or pills. My stronghold was food…And I don't think that we really address it in the church because you know we don't have to drink alcohol, we don't have to pop pills, we don't have to watch porn. But we have to eat to live."
"I've got to believe the promises of God and not let my waist size or the enemy define who I am."
"I need to keep my body—as a temple—and if God has called me to long term ministry, longevity, I want to eat well. I want to work out. I want to say no to Krispy Kreme doughnuts, in the name of Jesus."
"God is saying 'Let go of the good so I can bless you with the great.'"
"Sometimes we lay down what feels comfortable and we pick up something that's dangerous. But it's because God has called us to do something great."
"Chosen—because we are his chosen children, he loves us—but chosen does not mean being comfortable."
Mentioned in the Show: