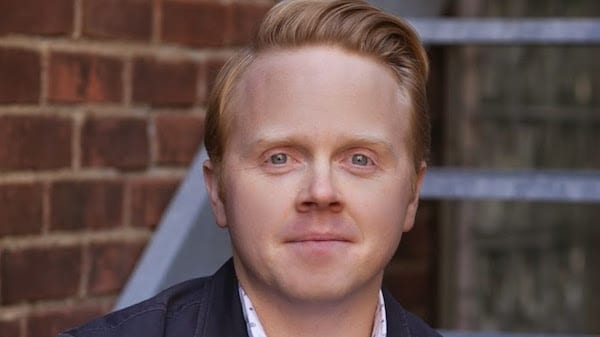 Jeff Goins is a writer and hardcore creative. His experiences creating content and managing creatives makes him a subject matter expert on writing, creativity, and leadership. Jeff is the former Communications Director for Adventures in Missions and the author of four books, including The Art of Work.
Key Questions:
You've been studying creatives for a while now; how do you think creatives fit in the church today?
What advice can you give for helping someone nail down what they were meant to do in life?
What can leaders learn from the apprentice/journeyman/master model of previous ages?
What are some essential leadership practices you exercise?
Key Quotes:
[Quoting Bill Ivey:] "'We treat art like a frill in America,' he says. 'Art is not a frill; it is essential to the well-being of society.'"

"Creativity is not 'other'—it's not thinking differently. Creativity at its core is just solving problems."

"Activity follows identity…before you can go do something, you have to become someone. You have to believe that you are a writer before you can go write a book. You have to believe you're an artist before you can go paint."

"When I talk to creatives I say, 'It's not your job to sit in a corner and wait for people to notice how brilliant you are. It's your job to use your gifts to serve—to solve problems, to connect dots, to help people.'"

"If you're managing creatives, you have two jobs. 1. Identify the vision. 2. Identify the outcome."

"You don't become a leader by a title."

"Clarity comes with action, and apprenticeship is this process that we have to put ourselves through."

"We have to be willing to say 'yes' to things we don't want to do right now, understanding that we're being molded into the kind of leader that he wants us to be."

"The goal of a meeting is to make a decision. That's the only reason you ever have a meeting."

"Anything negative that happens in my organization is ultimately my responsibility. And I think this is the mark of great leaders."

"Your job as a leader is to protect your people—to give them a safe place to do their thing. If you do that..the people on your team will have your back."
Mentioned in the Show:
Orbiting the Giant Hairball Gordon MacKenzie
Scaling Up Verne Harnish
Last Train to Memphis Peter Guralnick
Geography of Genius Eric Weiner
A Whole New Mind Daniel Pink
Talk Like Ted Carmine Gallo