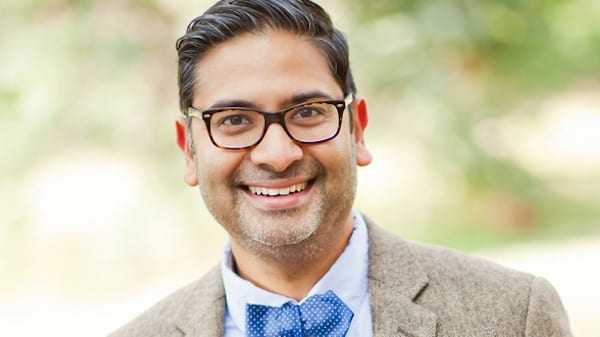 Subscribe to the ChurchLeaders Podcast
Glenn Packiam is the lead pastor of New Life Downtown in Colorado Springs, CO. He is the author of a handful of books, including Discover the Mystery of Faith. Glenn was one of the founding leaders and songwriters for the Desperation Band and has been featured on several of their recordings. He is currently in the process of earning a doctorate in theology from St. John's College at Durham University in the UK.
Key Questions:
How should a senior leader think about the role of worship in the church?
What role does theology play in worship?
How do you incorporate different practices in your service to make worship more holistic?
How do you train your people to have private times of worship?
Key Quotes:
"[I was] beginning to see corporate worship not just something that we do as an upward expression but as something that forms us."
"We have been entrusted with curating a service…that invites people into a story—the story of the Gospel, the story of Christ."
"I think [worship] styles are largely preference issues, and they're largely contextual issues, you know who the people are that the Lord has called you to pastor."
"Musical style is very much like a cultural language."
"Maybe in the church world we're kind of guilty of treating people like they're just brains on a stick…We're much more than cognitive beings. We're emotional beings, we have bodies for the things that we do together."
"With God, we don't have to be takers. That was the sin in the garden of Eden, was taking the fruit—grasping the thing you thought you had to have and not trusting God to give, not trusting God to provide."
"If Jesus is the center and the Gospel is the story, then we can trust the Holy Spirit to inspire our creativity."
"Just as the Spirit helped the Gospel to be heard in peoples' own languages on that first day of Pentecost, I think in a very similar way as church leaders we've got to be prayerful with our teams, discerning to say, 'Ok Holy Spirit, help us to creatively tell the story of the gospel'…in a way that people can really resonate with it."
"Sometimes the only time we call in theology is to say 'Hey, are we ok? Is this wrong? Is this heresy?'…And I'd like to raise the level of our reflection as church leaders to say, no, let's ask the question 'What's good? What's rich? What's amazing about the way the church has preached and prayed and proclaimed the gospel, and how can we reclaim some of that?'"
"I want theology and the Church's historical practices to not be the back fence that just keeps us in bounds. That keeps us from error, but rather be the front door to help us step into new rooms of the house…"
"Lament is an under-explored theme in modern worship writing."
"Christian life is deeply personal, but never private."
Mentioned in the Show:
Desiring the Kingdom by James K.A. Smith
Discover the Mystery of Faith by Glenn Packiam