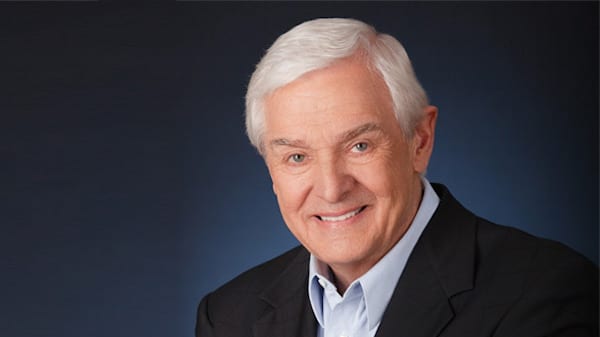 Subscribe to the ChurchLeaders Podcast
Dr. David Jeremiah is the founder of Turning Point Radio and Television Ministries and senior pastor of Shadow Mountain Community Church in El Cajon, California. In addition to reaching thousands of people through his radio and television ministries, David is also a prolific author. His newest book is titled People Are Asking…Is This the End?
Key Questions:
How should pastors approach questions about the return of Christ?
What does it look like to be ready for the Lord's return?
What help do you have for people thinking about the political discourse going on in our culture?
Historically, where has revival come from and what does it feel like?
Key Quotes:
"If you study the Old Testament Scriptures, what you discover is there were three things about strangers that the Jewish people understood. Number one, they were to assist them. Number two, they were to accept them. And number three they were to assimilate them."
"The attitude that we should have in our culture is the attitude of imminency—that the Lord could return at any time."
"We should live in such a way that we won't be embarrassed when Christ returns."
"Satan has several key characteristics: One of which is he is a murderer from the beginning; he is a divider; he is a deceiver; and he's a destroyer."
"I think Christians are being targeted and they're being squeezed by the culture."
"The church prospers in times of persecution…We have never done quite well in times of prosperity."
"The church is on the threshold of its best days, because we have the truth of the word of God and it's becoming more and more isolated by the darkness around it, therefore more attractive to those who are looking for Christ."
"When the country feels like its spiritual vitality has gone to the dogs, it always has been the dog that has died."
"Revival has only ever come when culture has gone to its very lowest and hope in anything else has been obscured."
"Almost every single revival involved young people…it's always at a time of the darkest time…and it always starts with prayer."
"What God needs today, more than anything else, is he needs Christians who are fully engaged, sold out, not only to God but to their families and the church."
"Before we spend too much time praying about God changing the culture, perhaps we need to spend more time asking him to change us."
"We may not be able to discern right now what God is up to in the American cultural issues. I promise you, God is up to something and one day we'll look back and see what he was doing."
Mentioned in the Show:
People Are Asking…Is This the End?
Shadow Mountain Community Church