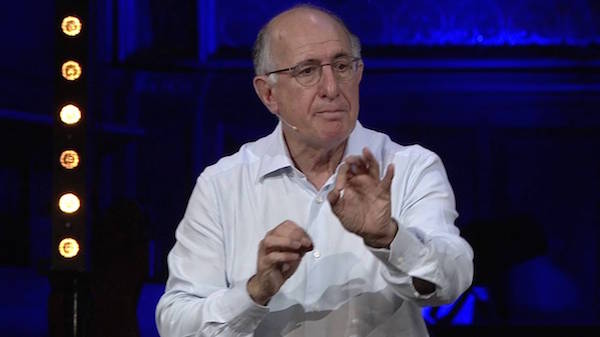 Subscribe to the ChurchLeaders Podcast
Ken Costa is an internationally renowned banker, having worked as Chairman of UBS Investment Bank for EMEA and Chairman of Lazard International. He is the Chairman of Alpha International, Emeritus Professor of Commerce in Gresham College London and Dean of the Leadership College London. Ken is also the author of God at Work and Know Your Why. He and his wife, Dr. Fiona Costa, live in London. They have two sons and two daughters.
Key Questions:
What are questions pastors can use to help people discover their callings?
How do you lead with courage when there are a lot of other people depending on you?
How can understanding your purpose protect you from some ministry pitfalls?
Do our own personal desires help us discern our callings?
Key Quotes:
"This is perhaps the most important pastoral issue for a new generation that we have: To enable people to find and fulfill the calling that God has on their lives."
"There's no division between the sacred and the secular. You do a job well, in what you're doing, then God is pleased with what that particular piece of work is."
"If you know your 'why,' you will find your way."
"Gifting of its own will frustrate you through your life, if you do not have it balanced with the character of godliness that our pastors are helping us to instill."
"We think God is google. We think you can press google and you get an answer."
"The very nature of courage is that it's scary; you will always feel that you are in the dark."
"The world at the moment is short of ambitious Christians—we don't have too many of them."
"It is a great privilege, particularly for pastors, to be able to call out of…the people they mentor God's calling in their lives and to see them flourish."
"Yes, he does give us the desires of our hearts, but not every desire that happens to flit into my mind happens to be the one that is my 'why' for the rest of my life."
"We have to remember that the God of the money market is the God of mercy. The God of prayer is the God of profit. The God of compassion is the God of commerce. It's one indivisible Lord. You can't break them up."
Mentioned in the Show: