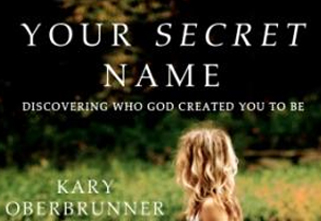 Free Discussion Guide
In Your Secret Name, Kary Oberbrunner introduces the idea that we have three names:
Your birth name, which was assigned to you when you were born
Your given names, both positive and negative, which you inherit throughout life
Your secret name, which is granted by our Creator God to each one of us
This 16 page PDF discussion guide is divided into six sessions. You can download the 27 page PDF leader's guide here.
You can use this discussion guide as a companion to reading through Your Secret Name together as a small group, or go through the Bible studies and reflection questions included in each session as part of a stand-alone series.
Resource provided by Your Secret Name