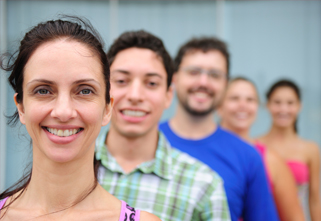 Free Online Assessment
Pass along this resource to your small group leaders as they evaluate the direction of their groups for the new year.
From the Touch USA site, "Note there are no correct or incorrect answers on this assessment. It is not a test. You cannot fail. You can only find out where you are – your current point of origination – so that you can make a plan to increase the four values of small group life and enjoy God's destination for you group."
This assessment helps leaders determine the health of their small groups in the following areas:
Upward – Your relationship to God and your group's corporate relationship to God.
Inward – The depth of your relationships with your members and their relationship to each other.
Outward – The level of relationship and passion your group possesses to reach pre-Christians and unchurched people for Christ.
Forward – The number of discipled and trained leaders your group is producing so it can multiply its ministry.
Resource provided by Touch USA