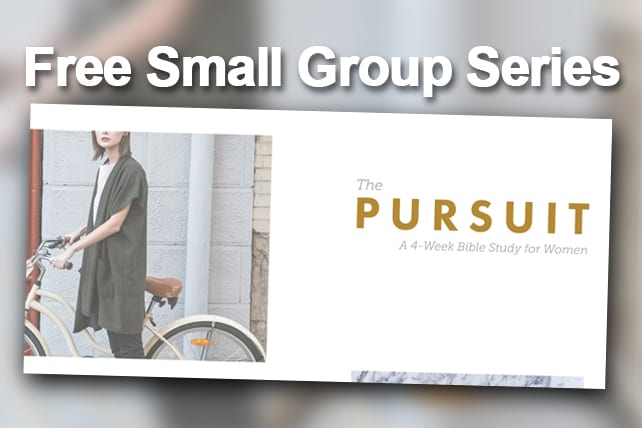 Free Small Group Series
Download and customize this series for your church's ministry to women.
From Open Network, "The Pursuit is a small group study created to work hand-in-hand with the content shared at Sisters. Do the small group study following the event or use it stand-alone as a small group curriculum for your women's ministry. This study was created to cover four weeks, or you go at the pace of your own choosing."
This series package includes:
Series artwork
Social media graphics
4 weeks of Study Guide materials in PDF format
Video downloads
Resource provided by Open Network

Download Instructions: Log into your free Open Network account to download these resources.